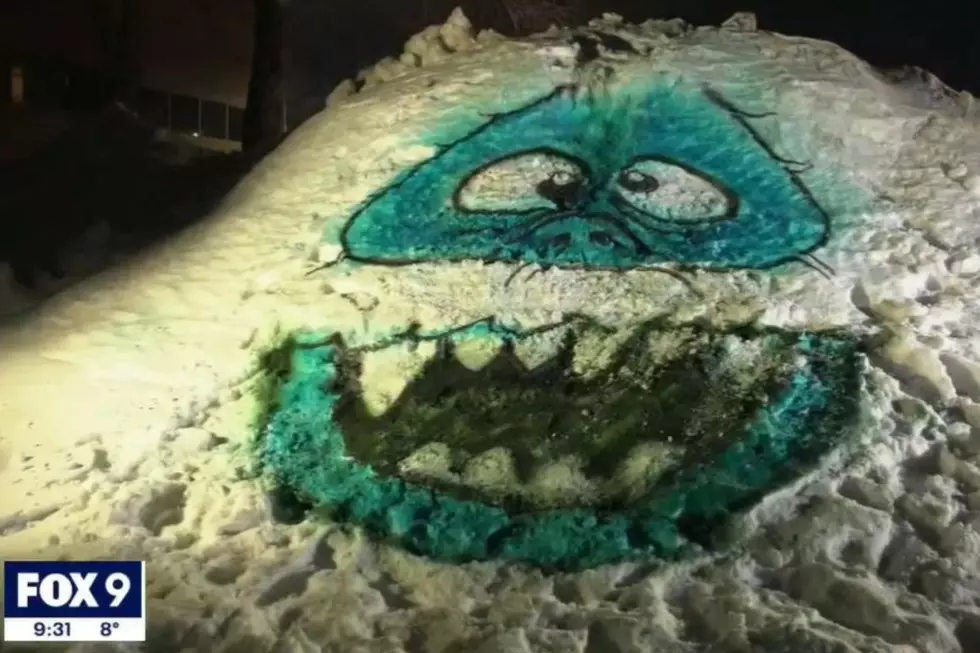 Artist Turning Piles of Snow Into 'Smiles of Snow' in Minnesota
Fox9.com
WHO'S CREATING ALL THOSE SMILES?
This time of year, wherever you look, you see piles and piles of snow, usually rather dirty looking from being scraped off area roads and piled in any possible corner we can think of. One man has decided that instead of looking at dirty piles of snow, he'd like to put some smiles on them.
A former Illustrator from the Twin Cities area has found a way to bring joy to everyone in the dead of winter. Where others see snow piles, he sees things like the Abominable Snowman and takes a combination of water and food coloring to make his happy creations.
THE PROCESS
Dan doesn't use brushes, he used various sprayers, and actually started doing this a few years ago, just to bring some happiness into days that can be very lonesome and dreary for many.
FABULOUS CREATIONS
Dan has created around 100 faces in snowbanks throughout the area, and even though they will melt away in a short time, the faces bring smiles while they are there, and give people something to look forward to each winter that rolls around.
I wonder if other area artists will see these faces around the Twin Cities and jump on the bandwagon. I'm sure it depends on the amount of snow we will get each year, but Dan has been doing it for quite a while and says he has no plans on stopping anytime soon. Since it's not graffiti, it's not illegal, so he hopes that he will continue bringing his bright smiley faces to everyone for years to come.  If you would like to see some more of his creations, click HERE now.
10 Unique Things You Only Say If You're In Minnesota
15 Minnesota Town Names That Are Hard to Pronounce
Walk Through The Longest Covered Bridge In Minnesota