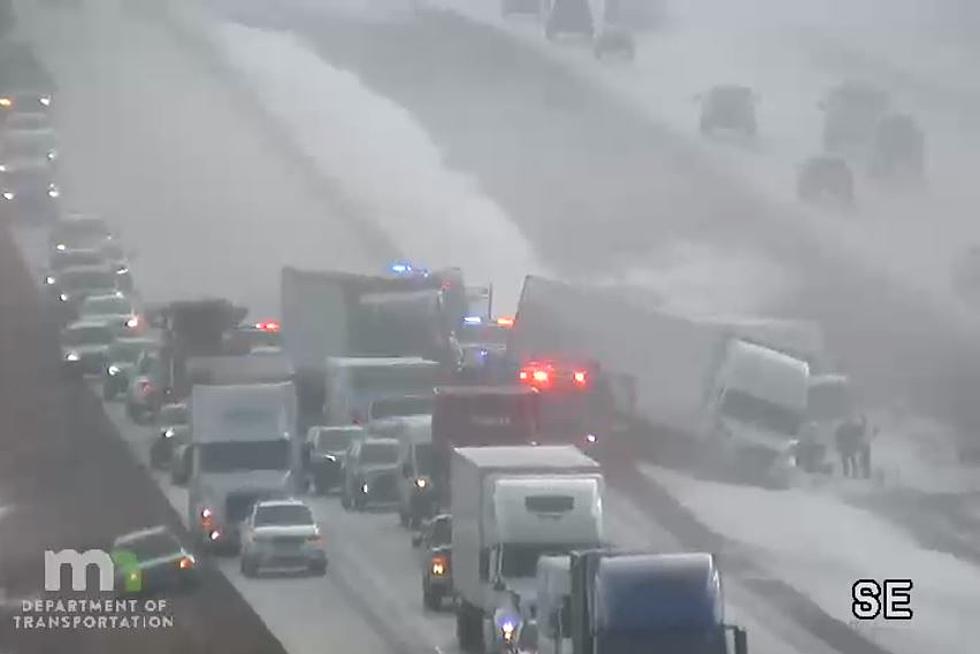 UPDATE: State Patrol Confirms Fatality In Pine Island Crash
MnDOT Cam
Pine Island, MN (KROC AM News) -  The Minnesota State Patrol has confirmed at least one person was killed in a multi-vehicle crash near Pine Island.
The crash happened around 8:00 am Wednesday on northbound Highway 52 between Oronoco and Pine Island and involved two semi-trucks, a commercial truck and three passenger vehicles.
The section of the highway in that area will be closed until further notice.  A detour is in place.
Here is an updated photo of the crash scene (11:40 am Wednesday):
EARLIER VERSION OF STORY
Several public safety agencies are dealing with "multiple traffic crashes" in the Highway 52 corridor between Pine Island and Zumbrota and an unconfirmed report indicates at least one person has been killed.
The Minnesota Department of Transportation says northbound Highway 52 is closed in that area until further notice. 
US 52 northbound: Road closed to all traffic except emergency vehicles.
Updated Today at 8:42 AM CST
Between 490th Street (near Pine Island) and 480th Street (near Zumbrota). The road is closed to all traffic except emergency vehicles. A detour is in operation. Until today at about 11:30AM CST.
A MnDOT highway camera in the area shows one crash that involved at least two semi-trucks. One crash happened between Oronoco and Pine Island.
Dense fog was reported in the area when the first crash was reported around 8:00 am.
LOOK: Route 66's quirkiest and most wonderful attractions state by state
Stacker
compiled a list of 50 attractions--state by state--to see along the drive, drawing on information from historic sites, news stories,
Roadside America
, and the National Park Service. Keep reading to discover where travelers can get their kicks on Route 66.