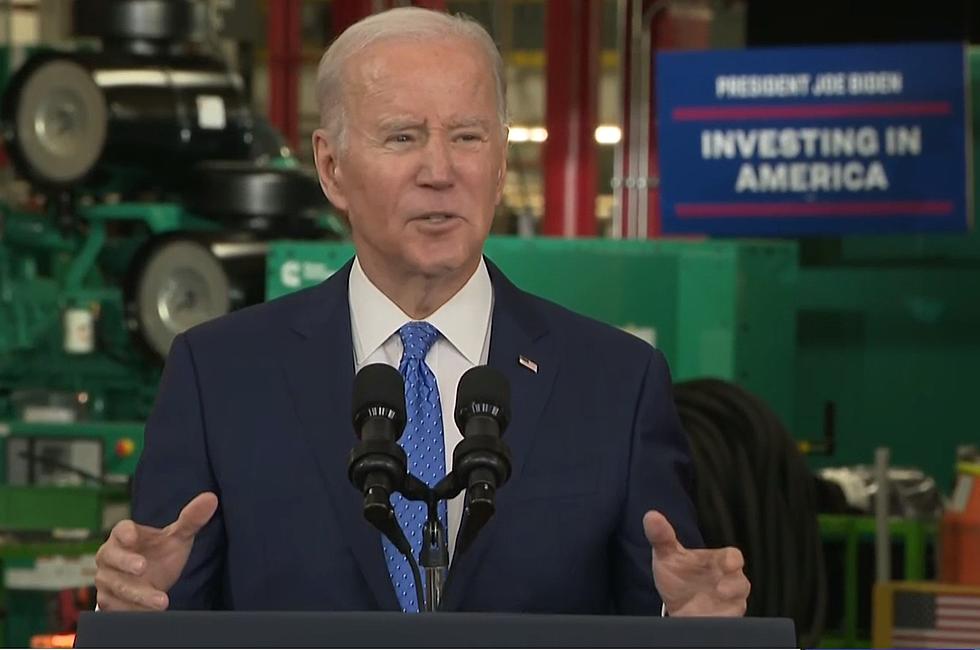 Biden Touts 21st-Century Manufacturing in Minnesota
Photo: Getty Images
FRIDLEY (WJON News) - President Biden was in Fridley Monday to highlight his 'Investment in America' agenda. Speaking at the Cummins Power Generation facility, which will begin manufacturing electrolyzers in America for the first time, Biden highlighted investments in manufacturing across the region, including the Sherco Power Plant in Becker.
We're telling a story here at Cummins and over (in) Becker, where Xcel Energy is investing $600 million to build the largest solar farm in the state. Plus, we're building a solar storage facility at that site with innovative batteries made in West Virginia. Since I took office, companies have announced over $2 billion in major manufacturing investments in Minnesota alone.
Biden claims that over 180 projects funded in Minnesota created over 185,500 jobs in Minnesota.
We're investing $2.7 billion in over 180 infrastructure projects just in Minnesota, I-90 repairing 10 bridges, improving ramps and traffic signals to reduce traffic, and making driving safer. Replacing the main roof over terminal one at the Minneapolis-St. Paul International Airport. In Duluth, and across the Great Lakes region, we've committed $1 billion to clean up reservoirs and waterways.
This visit is part of a wider effort from many in the president's cabinet crisscrossing the nation promoting the Biden-Harris Investing in America Agenda.
READ RELATED ARTICLES
Come Visit St. Augusta, Minnesota in Pictures