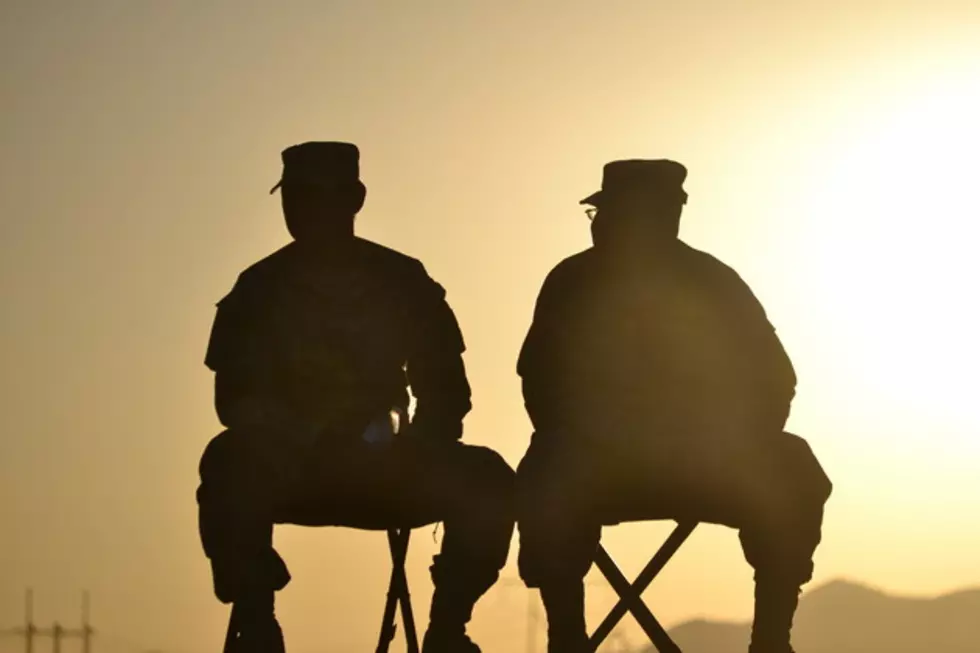 Celebrating & Honoring America's Veterans Today
Scott Lewis/ThinkStock
I spent some time poking around web for Veterans Day nuggets, and most of what I found pertained to what's open & closed today, and where Vets can get freebies and discounts.
Sure those might be nice sentiments, but for the most part it feels like it totally misses the mark.
It all comes down to two words: Thank You. You need more than two words? How about sacrifice, honor, service, country, duty, family, gratitude, and America.
I did not serve our country in the Armed Forces, but have a ton of friends and family that did -- and have nothing but pure respect and appreciation for those that did.
This holiday started as a day to reflect upon the heroism of those who died in our country's service and was originally called Armistice Day. It fell on Nov. 11 because that is the anniversary of the signing of the Armistice that ended World War I. However, in 1954, the holiday was changed to "Veterans Day" in order to account for all veterans in all wars.
Country music has always celebrated our military. Artists are constantly taking part in USO tours and doing special things for our soldiers. Here's a list of songs that have been put together simply to say thank you for the hard work that's done by our men & women in uniform each and every day.
Songs to Honor Our Veterans
1. Toby Keith - American Soldier

Shock 'n Y'all

2. Trace Adkins - Arlington

Trace Adkins: Greatest Hits, Vol. 2 - American Man

3. John Michael Montgomery - Letters From Home

Letters from Home

4. Brooks & Dunn - Only In America

#1s… and Then Some

5. Tim McGraw - If You're Reading This

Let It Go

6. Toby Keith - Courtesy Of The Red, White, and Blue

Unleashed

7. Phil Vassar - American Child

Phil Vassar: Greatest Hits, Vol. 1

8. Lee Brice - I Drive Your Truck

Hard 2 Love

9. Aaron Tippin - Where Stars & Stripes & Eagles Fly

Stars and Stripes

10. Rodney Atkins - It's America

It's America

11. Billy Ray Cyrus - Some Gave All

20th Century Masters - The Millennium Collection: The Best of Billy Ray Cyrus

12. David Ball - Riding With Private Malone

Amigo

13. Toby Keith - American Ride

American Ride

14. Lonestar - I'm Already There

I'm Already There

15. I Just Came Back From A War - Darryl Worley

Never Forget

16. Soldiers & Jesus - James Otto

Shake What God Gave Ya

17. Bumper of My SUV - Chely Wright

Metropolitan Hotel

18. 8th of November - Big & Rich

Comin' to Your City

19. Lee Greenwood - God Bless the USA

20th Century Masters - The Millennium Collection: Best of Lee Greenwood