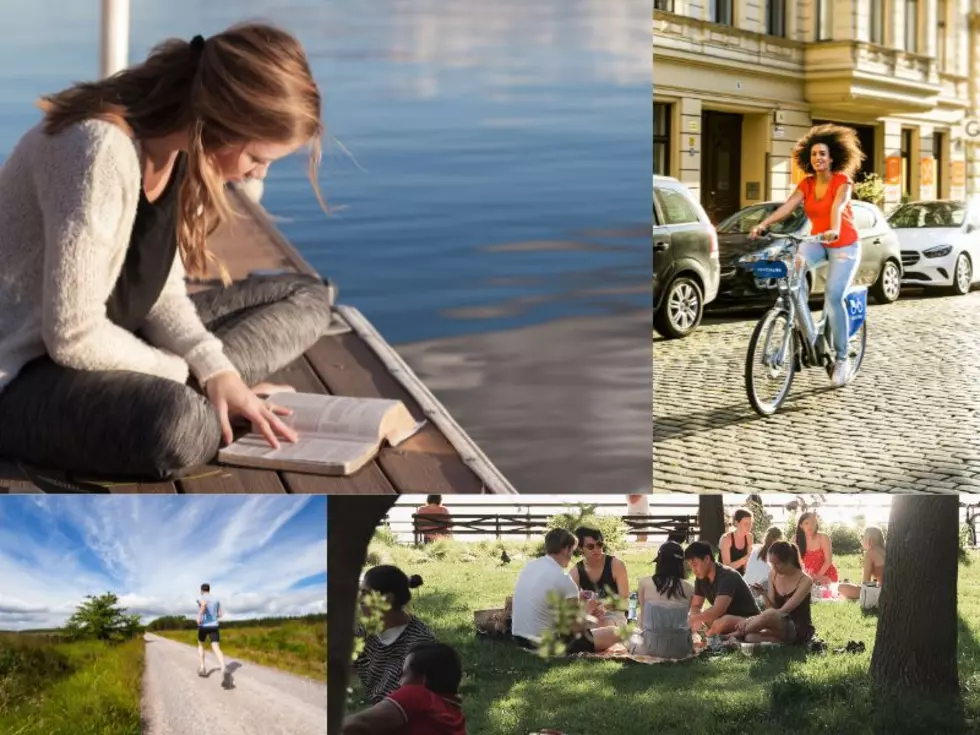 10 Easy, Fun, And Free Things To Do Outside This Summer in Minnesota
Unsplash: Bethany Laird/ Jenny Hill/ Mason Dahl/ Nextbike
It's summertime, which means its time to actually enjoy the outside! Do you want to enjoy the warm weather but don't know what to do, or don't want to do something so extravagant, here are ten easy things for you to do when it is nice outside.
1. Go to a park
Whether it is your neighborhood park, regional, or state park, there is so much for you to do. You can walk there or drive and then continue to explore the scenery or go on a hike if there are trails.
2. Check out the farmer's market
Farmer's markets are not only something fun to do but is a way for you to dive more into your community. You can buy many things from produce, to baked goods, to handmade crafts. Check out your nearest farmer's market online to check the times and days open. For example, Northfield MN Farmer's Market is open at 11:45AM on Tuesdays, and Owatonna's opens at 7AM on Saturday's.
3. Have a picnic:
Find a time to make your lunch or dinner, and pick a spot either outside at home or at a park to have a meal outside!
4. Go to a lake
Get to your nearest lake or beach for a nice beach day! You can sunbathe, swim, and just relax!
5. Go for a run or long walk
If you like exercising going for a run around your neighborhood or town has been a popular thing to do since the pandemic. If you don't feel like running, get some music going and go for a long walk. This way you can get outside and get some exercise at the same time!
6. Stargazing
Don't want to leave your comfy clothes and blankets? Bring them outside and check out the stars at night once the sun has set!
7. Have a cookout or bonfire
Have a grill or a firepit? Get some people or the family together and enjoy a grilled meal together or roast marshmallows by the fire as you hang out!
8. Sit outside
Want to be outside, but don't want to do too much? Grab a blanket or a chair and sit outside your home! Bring a book to read, sunscreen to sunbathe, find a podcast or album to listen to, or a pen and paper to draw!
9. Play outdoor games
If you have games such as corn hole, Bocce ball, Spike ball, ladder etc., get those out and play a couple rounds!
10. Ride a bike, go skateboarding, or rollerblading
Have a bike? Use it and explore your neighborhood or town. Or if you have a skateboard or roller blades, use those and have fun (but be safe!).
Some ideas here were inspired by Bucket List Journey
Best Places For Dating In Minnesota: Here's What You Need To Know
According to
HomeSnacks.com
, these are the best cities for dating in Minnesota, and as their staff writers so delicately put it, if you're thinking, "Hey, I live in one of those places. It's hard to find a date." Well, then perhaps it's not them. It's you.
(Ruthless, no?)