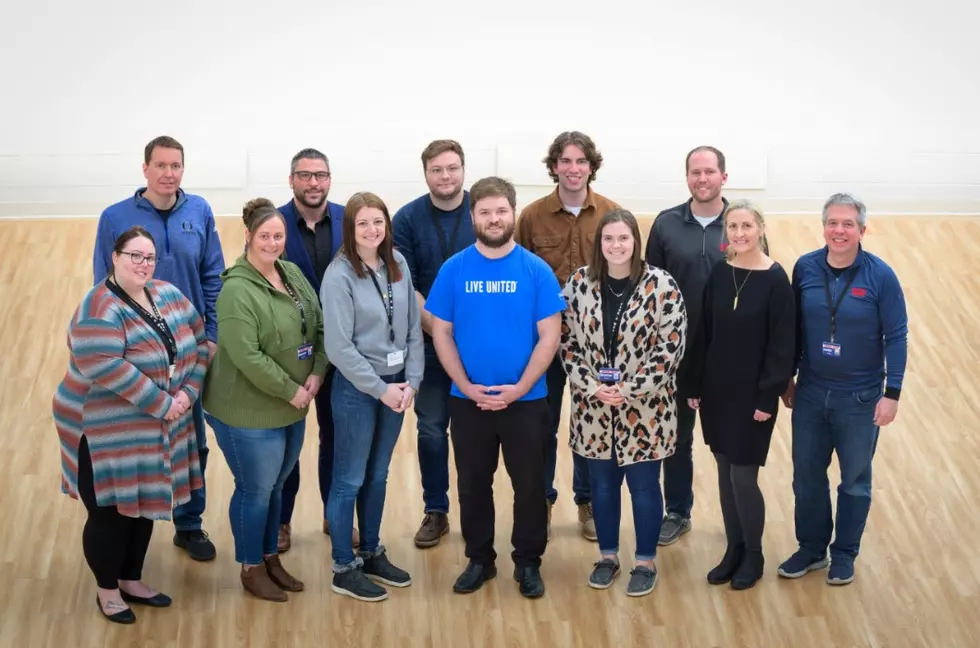 Gopher Sport Raises Outstanding Amount For United Way Of Steele County's Campaign
Photo of Gopher Sport employee group photo and Kellen H. from United Way of S.C. Credit to United Way of S.C
Gopher Sport, the Owatonna-based physical education, athletics, and fitness distributor, has once again partnered with the United Way of Steele County to host a workplace giving campaign this year.
Noted by the press release from United Way, Gopher Sport, which employs over 100 workers, saw a nearly twofold increase in the number of donors this year during the campaign.
"Gopher Sport is honored to be part of the Steele County community and partner with the United Way!" says Justin Gartner, senior HR manager.
The press release explains that "Gopher Sport has supported the United Way of Steele County for many years, often among the county's most generous workplaces. This year's workplace giving campaign helped to raise over $20,000 for the United Way and their mission, surpassing the previous year's record giving total!"
"Having the chance to meet and speak with the team at Gopher Sport has been wonderful. Their willingness to support our cause and build up our community is remarkable" says Kellen Hinrichsen, donor development coordinator at the United Way of Steele County.
Hinrichsen worked throughout the campaign with Gartner, emphasizing the dedication to the community shown not only by the staff, but by the corporate leadership as well.
"[Gopher Sport] is a local company that was started and built right here in Steele County, and it shows that their heart and passion remains right here in our community," said Hinrichsen.
This year's United Way campaign goal to raise $800,000 will help fund 30 different programs that provide a safety net of services for Steele County residents in need.
What is truly warming is that every dollar raised remains in Steele County, ensuring that our local needs are met and our neighbors are supported. According to the press release, the campaign total currently sits at over 85%, coming close to their goal.
If you are interested in participating in this year's fundraising campaign, contact the United Way of Steele County at their office by calling 507-455-1180. For more information, visit their website here or follow them on social media @uwsteelecounty.
All information is credited to the press release from United Way of Steele County.
Take A Look At Luxurious Living In Minnesota's Newest City