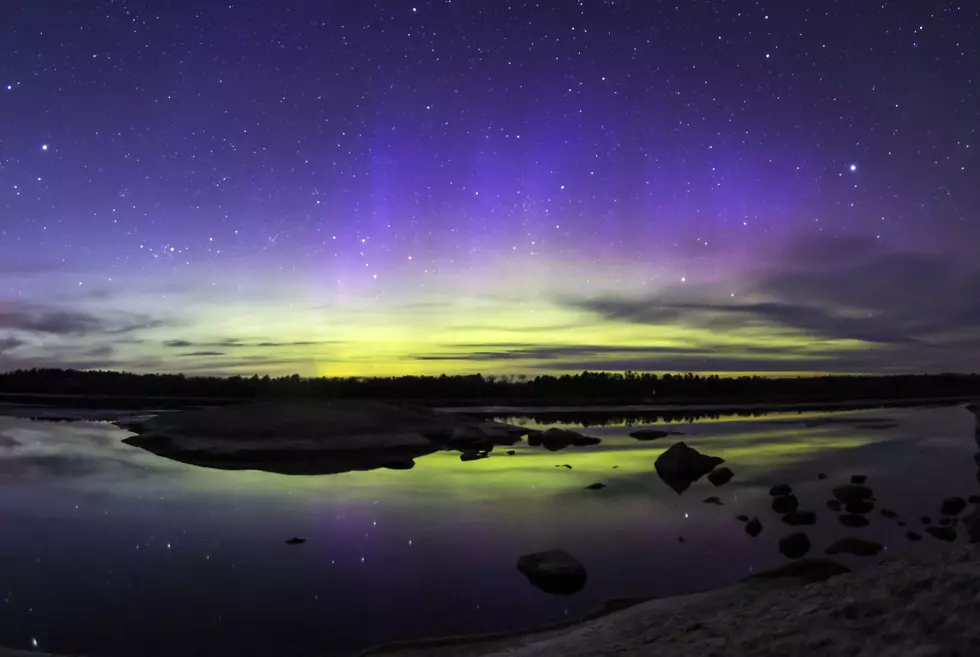 Here Are the Real 'Seven Wonders' of Minnesota
BlueBarronPhoto
Who hasn't heard or learned of the '7 Wonders of the World'? However, do you know what the '7 Wonders' of Minnesota are?
Before I dive into what I feel are the 7 wonders of our beautiful state, I would like to say there are definitely more than just 7 across the Land of 10,000 Lakes. It was really hard to narrow it down since the state is so full of mystery and wonder.
You won't find any Pyramids, High Gardens, or Mausoleums on this list, but I did want to highlight how beautiful our state really is. There is also a lot of great man-made wonders, but I wanted to stick with the more natural list on this one.
A few years ago, the website Only In Your State put together a fun list called "7 Wonders Of Minnesota Scenic Road Trip". I'm going to be honest, the list is good and sounds like a lot of fun. However, I feel there are some beauties that have been left out that I feel like better fit the list.
Here Are The Real '7 Wonders' Of Minnesota
Voyageurs National Park
This beautiful National Park is located near the Canadian border in the town of International Falls. With 218,055 acres to explore, this place is an adventure wonderland. From exposed rock ridges and cliffs, to wetlands, forests, streams and lakes, this place has it all. Whether exploring by land, water, or ice, this place has something for every adventurer. It is also a great place to check out the Northern Lights.
---
Palisade Head
This natural beauty is located just north of Silver Bay. This is one of the most beautiful scenic overlooks you'll ever find with stunning cliff-side views of the Lake Superior shoreline. The peak of this formation is nearly 350 feet tall!
---
Gooseberry Falls
I would be absolutely crazy to leave this gem off the list. Located on the North Shore, you'll find some of the most majestic waterfalls and scenic overlooks. The park also has a campground and over 20 miles of hiking trails. I try to take my kids here at least once a year, just to show them how beautiful places in Minnesota can be.
---
Mystery Cave
This beauty has natural wonders both above ground and below ground! This natural beauty is located in Preston, MN. The cave was discovered in 1937. It is also the longest cave in the state covering 13 miles of underground passages. In this cave you'll see underground pools and features like stalactites, stalagmites, flowstone, fossils and more. This place is definitely worth a tour.
---
Jay Cooke State Park
About 10 miles southwest of Duluth, you'll find this beaut, which happens to be one of the most visited State Parks in Minnesota. From the swinging bridge, to many scenic overlooks, to the river gorge, there is just non stop beauty at this park.
---
Black Beach
Another beautiful site near Silver Bay. A lot of people wonder how this beach got its color. According to Cascade Vacation Rentals, the strange black coloration was a result of taconite tailings that were dumped into the lake by local miners years ago. You can check out a video of the "secret beach" here.
---
Mississippi Headwaters
Located in the Itasca State Park (which happens to be Minnesota's oldest State Park and over 32,000 acres) in, you'll find the headwaters of the legendary Mississippi River. The mighty Mississippi River starts in Minnesota and flows a total of 694 miles before moving on to the next state. When you visit this majestic spot, you'll see some people walking and other floating on inner tubes. There is also a historic marker that dates back to the 1930s. You can even check out a live stream of the headwaters and look at historical photos here.
---
Jay Cooke Damage From 2012 Flood
A photo tour through the flood-damaged Jay Cooke State Park, showing the swinging bridge and Highway 210 damage sustained during the flooding June 19-20, 2012.
West of Duluth is a $12 Million Estate with 6 Guest Houses on Private Peninsula
Just a couple of hours west of Duluth in Pequot Lakes is an estate unlike anything I have ever seen before, it's basically a private resort on a private peninsula.