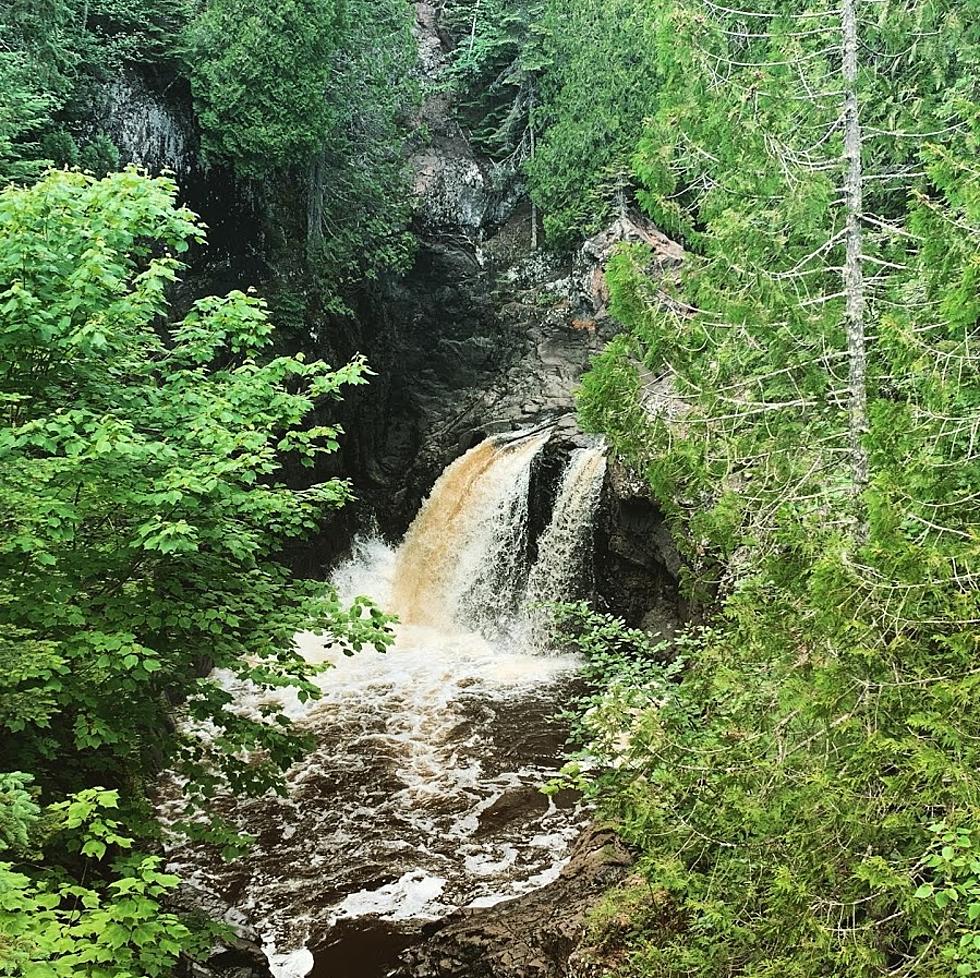 Minnesota State Parks Will Let You in For Free This Weekend
One of several waterfalls at Cascade River State Park along Minnesota's North Shore (CSJ/TSM-Rochester, MN)
If you've been looking to get out and enjoy the great outdoors here in Minnesota, the DNR is making it easier on your checkbook.
One of the great things-- and there are many-- about living here in the Land of 10,000 Lakes is the incredible state park system and nature areas that the Department of Natural Resources manages. From one of the many scenic parks along the North Shore to Carley State Park near Plainview, Minnesota really IS a beautiful state.
And if you want to get out and enjoy one of those state parks, you'll be able to do it for FREE again this weekend. Specifically, Saturday, June 10th, which is the second of several of the DNR's 'Free Park Days' of 2023. And according to the DNR, that means you can put away your wallet-- your money's no good at any of the 75 Minnesota state parks and state recreation areas that day, as they're all offering free admission to everyone.
READ MORE: This MN Campground Was Just Named One of the Best in the US
And with 75 of those areas not charging admission, you're sure to find a park or trail you haven't explored before. The DNR explains:
There's a state park within 30 miles of most Minnesotans. With a free day in each season, it's a great opportunity to get out there and explore someplace new - or visit an old favorite at a new time of year! Whether you stay for the whole weekend or just spend a few hours outside, you'll make memories that will last a lifetime.
In late June a few years ago, we had the chance to head up to the North Shore and explore two state parks I'd never been to before, hiking the trails at Jay Cooke State Park, just south of Duluth in Carlson, Minnesota as well as at Cascade River State Park a little farther up Highway-61 in Lutsen. The views were AMAZING, and even though we were there a few days before the 4th of July holiday (which is always busier), we didn't find either park to be crowded.
If you can't make it out Saturday, the DNR is also planning two additional other Free Park Days this year, in addition to the first Free Park Day which happened in conjunction with Earth Day on April 23rd. Here's the full list:
Saturday, June 10
Saturday, Sept. 9
Friday, Nov. 24.
And even though it's still technically spring in Minnesota, those pesky ticks and other bugs have already been spotted out in force in the Bold North. Keep scrolling, though, to check out 6 state parks where our Minnesota geography helps to keep the bug count down!
Listen to Curt St. John in the Mornings
Weekdays from 6 to 10 on Quick Country 96.5

MORE TO EXPLORE: Six Minnesota State Parks Where There Are Fewer Bugs