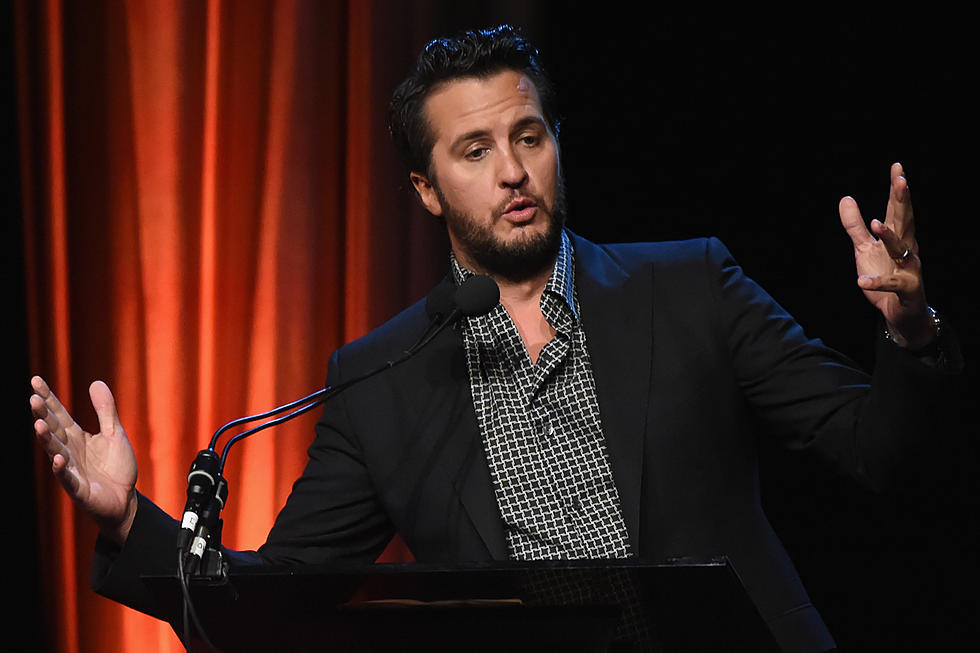 Luke Bryan Forced to Cancel Farm Tour Gig Over 'Impending Weather'
Rick Diamond, Getty Images
Luke Bryan turned to social media on Saturday (Sept. 23) to reveal that he is forced to cancel his scheduled gig in Minnesota for Saturday night, due to "impending weather" that is slated to impact the area.
Bryan and his band were set to perform in Eyota, Minn., as part of his 2023 Farm Tour on Saturday night. In a message he posted on X (formerly Twitter), the country superstar says he and his team have been working to try to make the concert happen, but they have decided to cancel for safety reasons.
"Eyota, MN Farm Tour, we are onsite and have been working to make this show happen for tonight," Bryan writes. "Unfortunately with impending weather we are having to make the tough decision to cancel the show. The safety of each of you is our first concern and we do not want to jeopardize that in any way. We love Farm Tour and all of you who support these shows and the American Farmer. Refunds will be available at original point of purchase."
Saturday night's show was set to take place at Gar-Lin Dairy LLC, an outdoor venue. Thunderstorms are predicted in the area later in the evening, forcing the cancellation.
Bryan kicked off his 14th annual Farm Tour on Sept. 14 in Shelbyville, Ky. Saturday night's show would have wrapped the five-date tour, which Bryan undertakes every year. The annual tour benefits American farmers; Bryan again partnered with Bayer in 2023 for the #HeresToTheFarmerCampaign, with Bayer pledging to donate a million meals to people in need via Feeding America.
Bryan also awards a scholarship to one farming family in every rural community where he plays during each Farm Tour. He called the tour "my favorite time of year" in a statement announcing the 2023 dates.
"One of the reasons we created these Farm Tour shows: To bring the big-city tour to the people," he explained. "These nights are one-of-a-kind and we really enjoy getting to know the farmers and their families, love the whole atmosphere of playing on these incredible farms and watching entire communities come together and get excited about these shows."
Pictures: See Inside Luke Bryan's Stunning Beach House
Luke Bryan
listed his 4,600-square-foot beach house for sale in December 2022. The stunning Florida mansion includes four bedrooms and bathrooms and comes furnished. The master bedroom overlooks 95 feet of water frontage, but if you don't want to descend all four floors to get there, you can absorb the warmth of the private, heated pool. This Santa Rosa Beach property is on sale for $18 million, among the most ever for a
country star's house
.