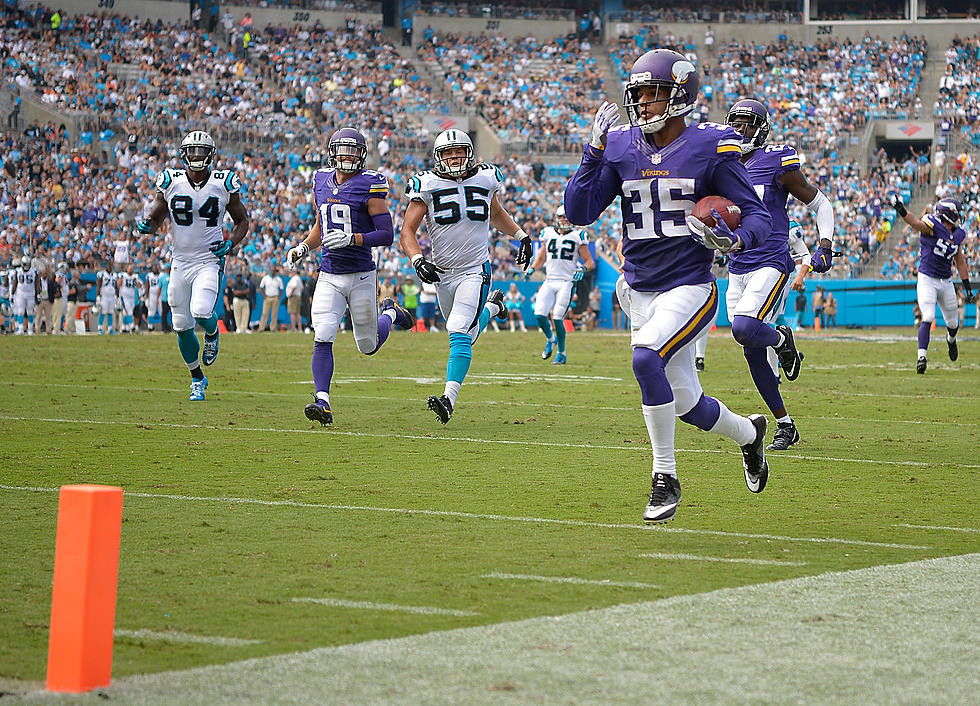 Marcus Sherels Teams Up With Rochester's Boys & Girls Club For Vaccine Clinic
Getty Images
"This is important because getting vaccinated can lower the risk of getting and spreading COVID-19. It can help protect you, your family, your friends, and the people around you from serious illness and in some cases death."
Marcus Sherels had a great NFL career with the Minnesota Vikings. According to his Wikipedia page, he owns several franchise records including single-season punt return average, most punt return yards in a game, and most punt return touchdowns in a career. The Rochester native has also consistently dedicated time to working with community organizations, and now he is teaming up with the Boys and Girls Club to encourage people to get the COVID-19 vaccine.
The Boys and Girls Club will host the drop-in clinic on Saturday, February 5 from 11:00 am to 3:00 pm and says the people will have the chance to win prizes, take photos with and get autographs from Sherels.
Games and activities are planned throughout the day for kids and prizes, including an Apple iPad, will be given away each hour.
Anyone with concerns or questions about the vaccine will be able to speak to Dr. Robert Jacobson, Pediatrician, and Dr. James Hill, Internist from the Mayo Clinic. Sherels said, "This is important because getting vaccinated can lower the risk of getting and spreading COVID-19. It can help protect you, your family, your friends, and the people around you from serious illness and in some cases death."
Rochester's Boys and Girls Club has been serving local youth for 20-years and is located at 1026 E Center in Rochester.
Top 5 Worst Minnesota Vikings Quarterbacks
Five Best Minnesota Vikings Quarterbacks