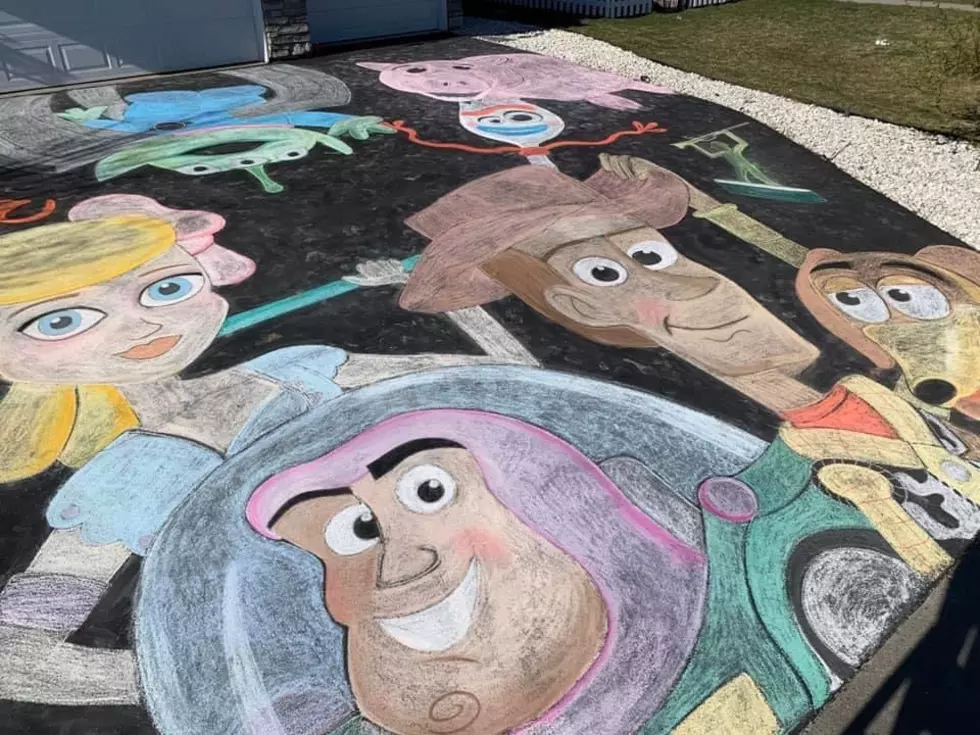 Minnesota Mom Creates Beautiful Sidewalk Art [GALLERY]
A Minnesota mom named Jessica has been using her time at home during COVID-19 to create beautiful sidewalk art for her children and neighbors.
Enter your number to get our free mobile app
Some of her creations have included animated characters from popular movies like Toy Story, Inside Out, Trolls and more. Jessica admits some of her personal favorite creations have been the larger than life board games like Candy Land and Snakes & Ladders.
As you can imagine, it takes a lot of time to chalk up the whole driveway. Jessica admits, her latest Toy Story creation took two days with breaks in between. Each character needed about 3-4 different colors and pieces of chalk. She says, surprisingly,  she still has a lot of chalk leftover.
Jessica's two boys have also really enjoyed helping her, "they love chalk too!"
Jessica's Lakeville creations have attracted the attention of people from all over the state, "The neighbors love it and people stop all the time. I'm not sure how they get my address but some people drive to see it from different cities."
Jessica says she doesn't have any formal training as an artist,"I've always loved drawing since I was a little girl."
Check out her beautiful works of art below. Thank you, Jessica for bringing cheer to Minnesota households during the pandemic!
Minnesota Mom Stuns Her Neighborhood with Amazing Sidewalk Art