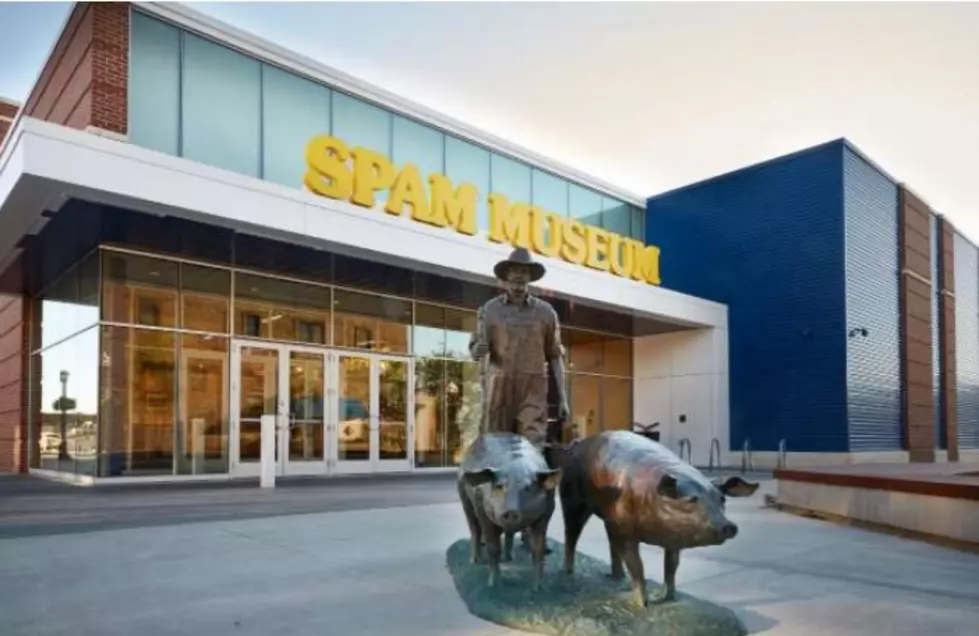 Minnesota's 'Best Free Attraction' is Just 33 Miles from Owatonna
Explore Minnesota
There are no shortage of cool attractions to see in Minnesota, but the best free attraction is just a hop, skip and a jump away from Owatonna.
If you said the SPAM Museum over in Austin, ding, ding, ding... we have a winner! That's right, the museum, only 33 miles from Owatonna, dedicated to preserving the history of the meat we love to eat here in Minnesota is this year's Best Free Attraction!
According to MSN, "The institution is a loud, proud celebration of the canned meat, which was first invented back in the 1930s. You'll learn all about the history of SPAM®, including its key role in the diets of troops during the Second World War, and pore over a huge store of SPAM® memorabilia. Free guided tours are available over the weekend and upon request," the site says.
I'm almost ashamed to admit I've never been to the SPAM Museum, even though I do love me some SPAM! ExploreMinnesota, the state's tourism website, has a few facts about Minnesota's favorite meat:
Since opening in April 2016, the new SPAM Museum in downtown Austin has welcomed more than 224,000 visitors from all 50 states and more than 70 countries.
780 cans of SPAM travel around the museum on a conveyor belt, and it takes one can 18 minutes to make the full loop.
The Austin production facility makes 350 cans per minute.
SPAM comes in 15 flavors, including black pepper, garlic, hickory smoke, jalapeno and chorizo, all available at the museum gift shop for $3 per can.
Enter your number to get our mobile branded app