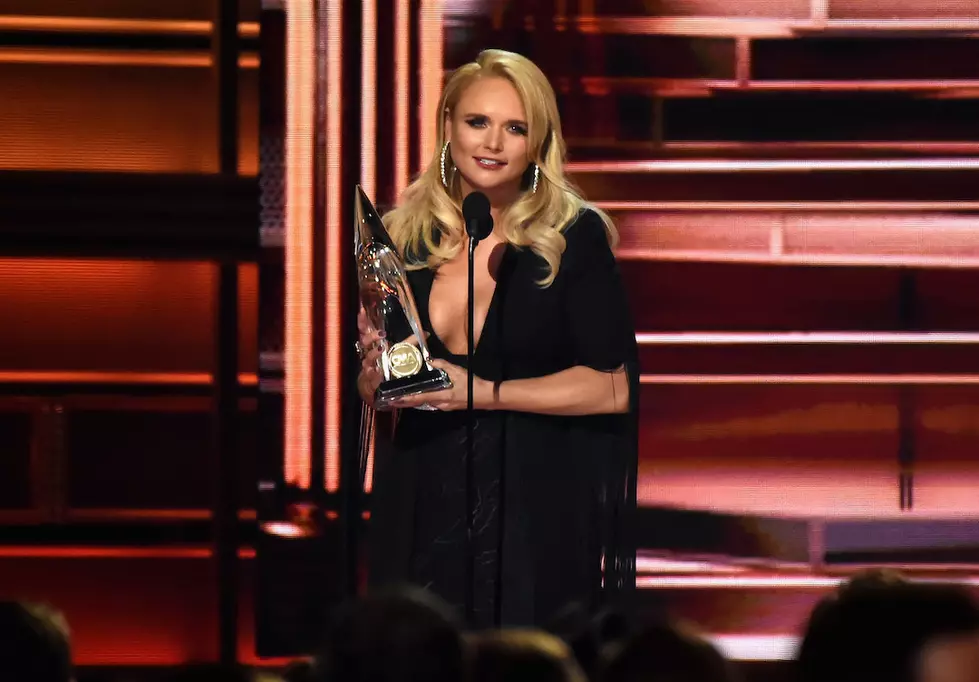 Miranda Lambert Knows Country Music Is Changing, But She Still Believes in the Album Format
Rick Diamond, Getty Images
Wildcard will be Miranda Lambert's seventh major-label full-length album, the latest in a discography that spans a wide range of styles. Though the singer has navigated plenty of artistic change and growth since she began making music, she's remained committed to the album format throughout her career -- even if the country music landscape increasingly seems to prioritize singles and smaller bodies of work.
"These times are especially hard and changing, figuring out how the hell to put out a record anymore," Lambert reflected during an industry-only Wildcard preview show. "I'm still so old-school about records, and how they're a snapshot of someone's life, and their journey for the last couple of years."
Recently, artists such as Rascal Flatts and Sheryl Crow have expressed a desire to step away from full-length albums, at least for the moment. Many worry that in a market ever more focused on singles, some of the deep cuts on a full-length record will get lost in the shuffle.
"I feel [the album format] slipping away, and I'm willing to change. I don't wanna be the granny that still fights it, you know what I mean?" Lambert continues. Still, the album-making process is, at least for the time being, an important part of her artistry.
"I'm trying to learn, with everybody, on how to get the music to the people. What we're doing right now is just going on the road," she goes on to say. "Literally taking the music to the people. That's all I know how to do.
"So however many shows I have to play, however many songs I have to sing -- we've been doing this as a band for a really long time. I feel like no matter how the tide turns or changes, there's something magical about people onstage just playing their songs," Lambert comments.
If she continues to put out songs she believes in, Lambert reasons, true music fans will continue to seek them out, no matter how much the industry changes. Despite country's morphing future, putting out albums like Wildcard is still an invigorating, meaningful experience.
"Even though I've been doing this since I was 17 ... I'm 35, I'll be 36 in November, and I feel like I'm just getting started," Lambert concludes.
What Did Miranda Lambert + Other Country Stars Look Like as Kids?
You Think You Know Miranda Lambert?