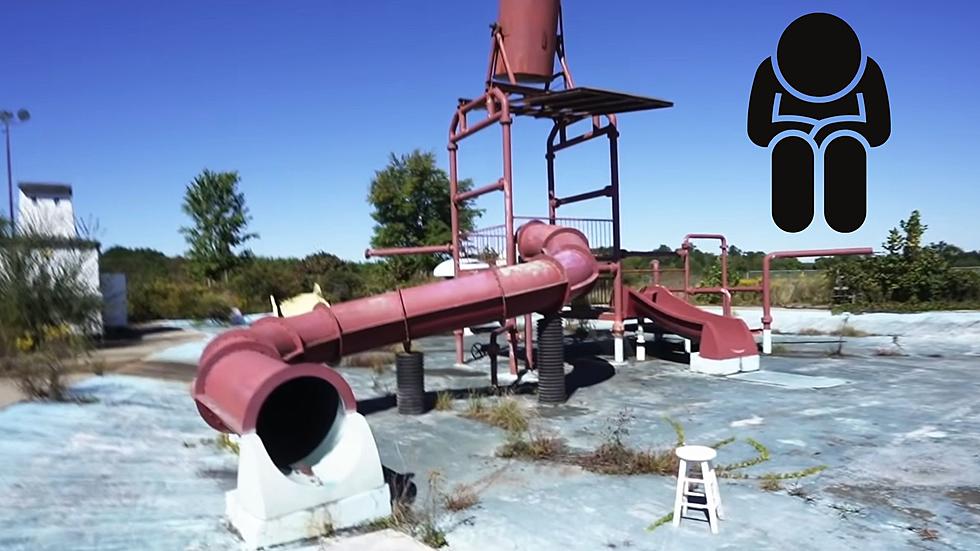 Midwest Water Park Thrived in the 80's Then Tragedy Shut It Down
BigBankz via YouTube/Canva
Back in the 1980's, many families traveled across the Midwest to enjoy this water park. But, it was due to a possibly unrelated tragedy that the park would shut down and now it's been empty and abandoned for over a decade. Still, there are skeletons of what the water park used to be still remaining.
One of the most popular Urban Exploration YouTube channels is BigBankz. He's a Midwestern adventurer that takes his camera to document now abandoned places. Here's what he shared about this Midwestern water park when it first hit YouTube:
Today we are taking you to an abandoned water park somewhere in the Midwest of America. This water park opened up in the 1980s and attracted family's from all over the Midwest. But in 2012 tragedy would strike. A man and his family went to have a good day relaxing in the sun while their children play. But soon after they arrived the man collapsed from heart attack and passed away in the hospital. This caused the water park to shut down and they never opened again.
He's chosen to not divulge the exact location and I'll respect that and not add in any more specific details either about where it's at. I will add that I do remember this place being a popular water destination back in the day. Most summer afternoons, these water slides were packed.
These arcade games were in a totally different building, but the driving and shooting games were especially popular.
When you look at the prices on this food booth left behind, you'll understand how long it's been abandoned.
Over the years, nature has started to reclaim these grounds with the waterslides having growth getting more prominent as time passes. The sad fact is that from what I can find, the man who had the heart attack was not even suffering from anything directly tied to his visit to this park.
If you're interested in abandoned places like this, best to leave it to the professionals. His full walkthrough is an interesting look back at a different era.
WARNING: Under no circumstances should you enter this property. By doing so you risk bodily harm and/or prosecution for trespassing on private property.
9 Closed Maine Amusement & Water Parks
We have put together a list of now closed amusement parks and water parks. Some of these were in operation in the 1980s, 1990s, 2000s, and 2010s... Some haven't been around for over a century. ***Keep in mind that some of the information regarding when these places were open and what they offered comes from listener comments and stories passed down by people who visited (or worked at) these parks.
This Missouri Mansion Has a Water Park, Arcade & Bowling Alley