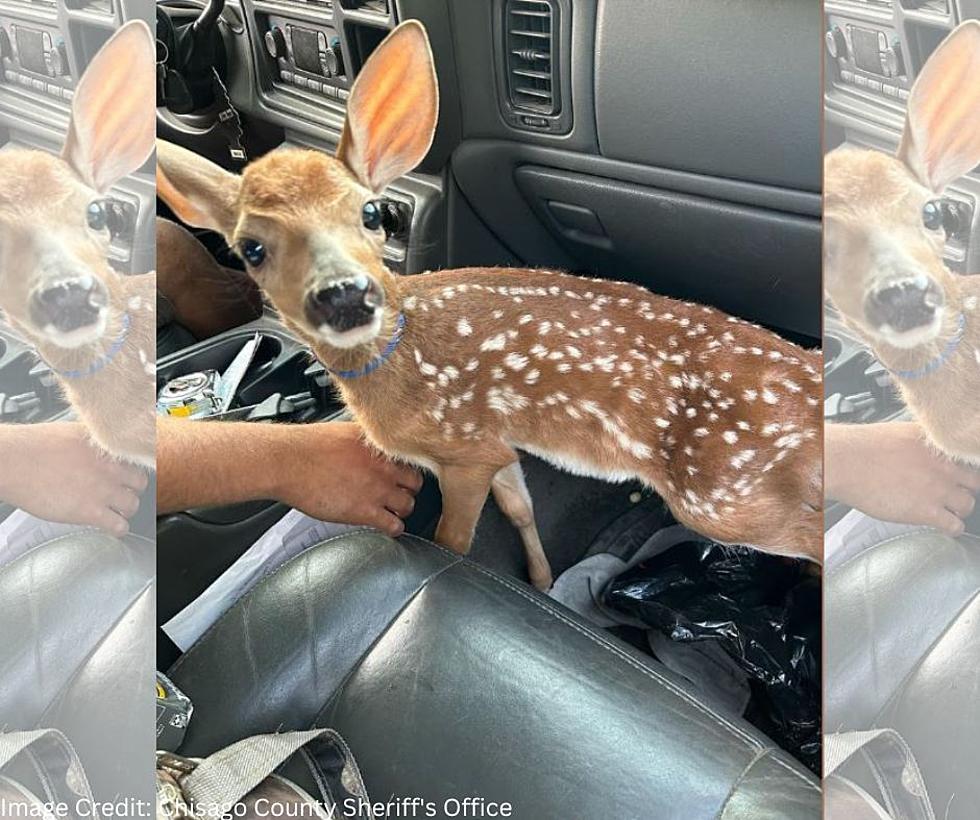 Oh Deer! Uncrated Fawn Results In Suspected Drunk Driving Stop In Minnesota
Image Credit Chisago County Sheriffs Office
File this one under things you often don't hear about or read about often, not only here in Minnesota but really anywhere. A loose, uncrated fawn inside a car recently resulted in a Minnesota driver being pulled over for suspected drunk driving. Luckily, it was just the driver dealing with the baby deer.
According to a Chisago County Sheriff's Office post, the traffic stop happened recently and involved the young fawn, a deputy, and the vehicle's driver.
Vehicle stopped for suspected impaired driving, driver erratically swerved for no apparent reason…. Nope, definitely not intoxicated…. Just their pet fawn misbehaving/ jumping around.
While the fawn casually stared at the deputy, the owner advised she would be moved to her crate. 
The things we see…. Happy summer?
It's more often we hear and see about cars hitting deer, but I can't remember anytime in the past when a deer was inside a vehicle, and causing issues.
It's unclear if the fawn was a pet or was being transported elsewhere.
I feel for our friends in law enforcement, while this traffic stop resulted in a cute picture of a fawn in the passenger seat of a car, but the things they see and have to deal with on a regular basis can be pretty tough.
Remember as we have entered into the summer months it's still illegal to be handling a phone while driving, and of course, driving over the legal limit, be safe out there!
Most common fast food chains in Minnesota
Stacker
compiled a list of the most common chain restaurants in Minnesota using data from the Friendly City Lab at Georgia Tech.
Highest-Rated Free Things to do in Minnesota, According to TripAdvisor
Stacker
compiled a list of the highest rated free things to do in Minnesota from
Tripadvisor
.
Million Dollar Homes! Check Out This 'Palatial Paradise' For Sale In St. Cloud
The housing market still seems to be going pretty strong, nothing like the last 2-3 years when homes lasted just hours on the open market, but there are still plenty of homes listed for sale in Central Minnesota. One of those homes is a million-dollar listing right here in St. Cloud. The home is described as 'an exquisite palatial paradise', and the photos online seem to prove it.