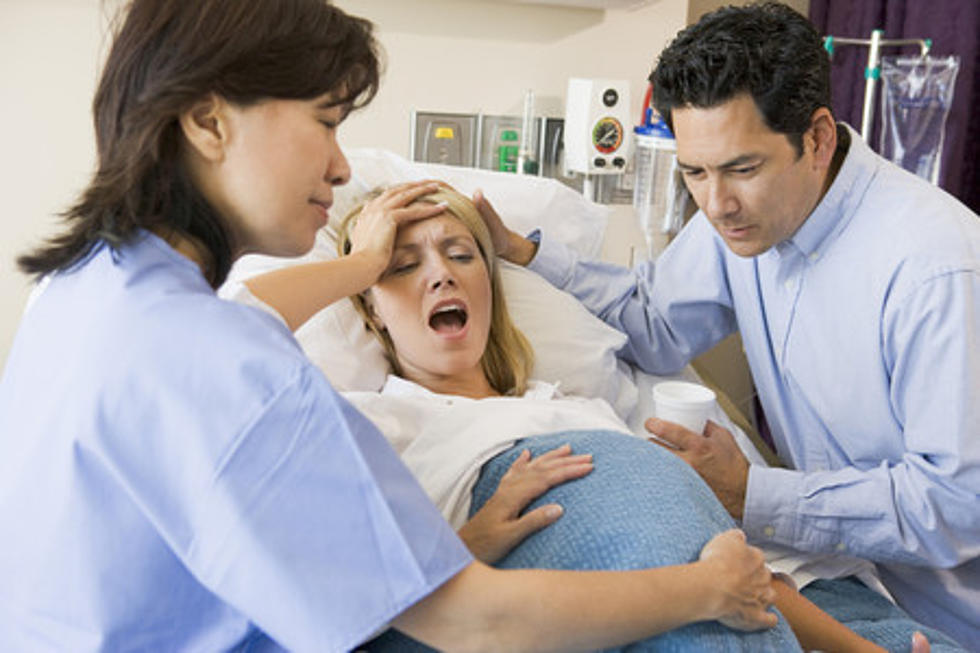 OUCH! The Biggest Baby Ever Born In Minnesota
ThinkStock
Do you know the average weight of a baby born in the United States? I looked it up because a co-worker recently had a baby and we were guessing how heavy the baby girl would be when she arrived. FYI, most online sources say the average American baby weighs 7lbs 5oz at the time of delivery.
The biggest baby ever born in Minnesota was much heavier. His name was Jacob Schmitz Jr. and he was the size of a 5-month-old baby when he was born. The big baby's birth was reported in newspapers and on radio stations all across the country.
The Biggest Baby Ever Born in Minnesota
86-years ago the biggest baby ever be born in Minnesota arrived. His name was Jacob Schmitz Jr. and he was born in Graceville, Minnesota.
Graceville is small town of less than 600 people and is located in west central Minnesota near the South Dakota border. The tiny town made the national news when Jacob was born.
Jacob's older brother, who weighed 12lbs at birth, told KSTP news that Jacob was featured in several newspapers and Life Magazine.
Schmitz said, "There was a lot of news articles on him in different papers. He was born a very big boy and got a lot of publicity."
How Much Did the Biggest Baby Ever Born in Minnesota Weigh?
According to the Star Tribune, Jacob didn't come on his delivery date. He was late – 2 weeks late. The newspaper report says Jacob weighed nearly 16 pounds when he finally deciding to come out.
"Baby Boy Schmitz, weight at birth 15 pounds, 15.2 ounces, height 24½ inches, head 16 inches, chest 17 inches, across shoulders 8 inches, July 16, 1936, Western Minnesota hospital."
That's the size of an average 5-month-old!
Sadly, Jacob Schmitz passed at the age of 31 after suffering a brain hemorrhage.
LOOK: Baby names that are illegal around the world
Stacker
scoured hundreds of baby name databases and news releases to curate a list of baby names that are illegal somewhere in the world, along with explanations for why they're banned.