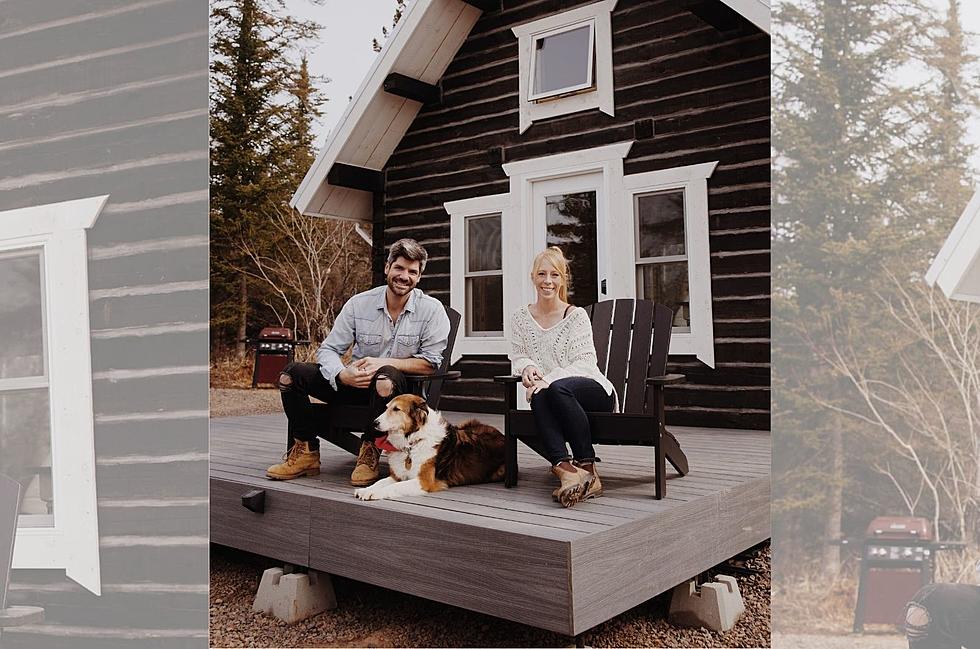 Peek Inside the Off-the-Grid Airbnb Owned by Minnesota's Best New Hosts
Juani and Stevie via Airbnb
Airbnb just named their best new hosts of 2021. They picked one new host from each state to feature and the hosts from Minnesota have a very unique place looking over Lake Superior.
There were three requirements that Airbnb had when deciding who was selected as their best new hosts: they had to have started hosting in 2021, the hosts had the most check-ins in the state, and they had already achieved Superhost status.
The best new hosts in Minnesota are Stevie and Juani. They own this Airbnb that's up in Grand Marais. They built this place, along with a contractor, in 2020 and just started hosting guests this year. The place, called Patagonia Cabin, was inspired by the time Stevie and Juani lived in Patagonia, Argentina. They even have decor from Patagonia in the cabin and also decor from local Grand Marais artists.
This Airbnb is very unique because it's off-the-grid. Electricity is supplied by solar panels, the fireplace and stove run on gas, and there's no running water. Yep. They do still have a way for you to shower though, but it's like nothing I've ever experienced before.
Peek Inside the Off-the-Grid Airbnb Owned by Minnesota's Best New Hosts
Meet Minnesota's best new Airbnb hosts, Stevie and Juani, and take a look at the place they host. It's an off-the-grid cabin on Lake Superior, perfect for those looking to disconnect.
Listen to the Get Up & Go Morning Show w/ Dunken & Carly On-Demand below, with the 106.9 KROC app, and on the following podcasting services:
Apple | Google | Spotify
Feel Like Royalty When Your Stay in this Historic Castle Just 75 Minutes from Rochester
You're bound to feel like royalty when you stay at this bed and breakfast in La Crosse, Wisconsin called Castle La Crosse. It's about 75 minutes from Rochester, Minnesota and it's a historic castle that was built in 1892. It's been owned by a few families and a church but in 2017 it was transformed into a beautiful bed and breakfast.