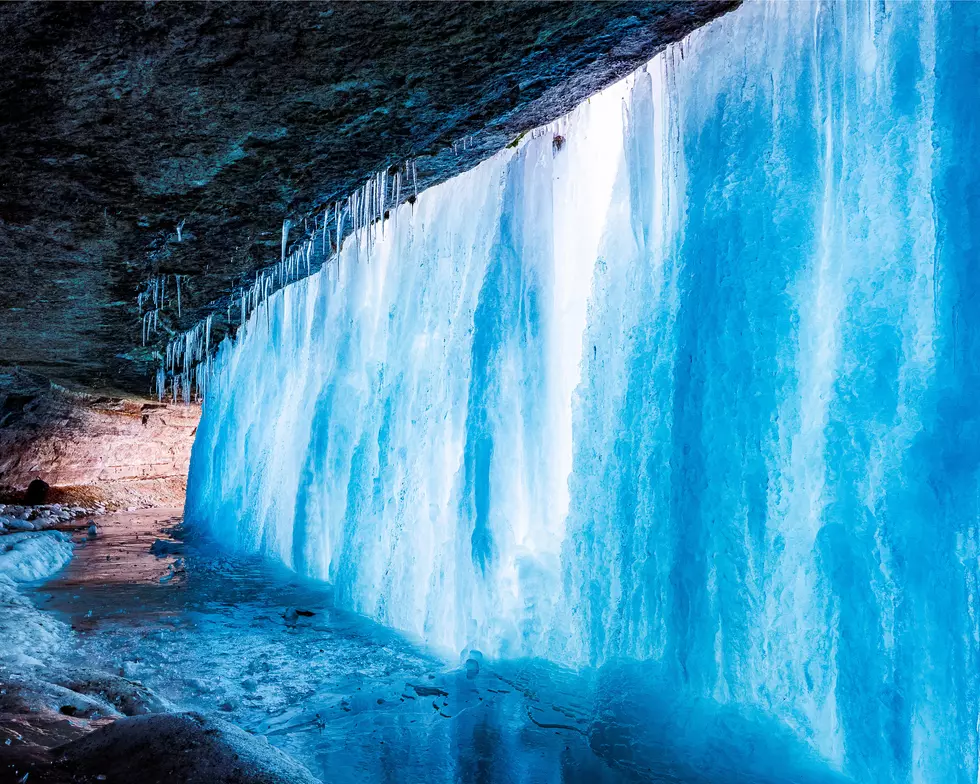 Seeing This Minneapolis Waterfall Needs To Be On Your Winter Bucket List
jackson simmer on unsplash
Minnehaha Regional Park is one of the oldest and most popular parks in Minneapolis. Close to one million people visit it each year to see the incredible 53' waterfall, hike, bike, and cool off during the summer in the wading pools. I've been to Minnehaha Falls several times in the summer when it looks like this...
...but went for the first time in the winter last weekend. I have always heard how incredible the waterfall looks when it's frozen. I wasn't disappointed. That image doesn't really do it justice - the picture was taken on my cheap phone. Check out some of the images below to get an idea of how amazing the ice looks.
Minnehaha Regional Park is located at 4801 S Minnehaha Drive in Minneapolis. It's about an hour and fifteen minutes from Rochester and is definitely worth the drive. The park has over 2 miles of walking/hiking/biking trails - Don't forget your boots most weren't cleared and they are icy so be careful.
COZY: Stay the Night in This 'Igloo' in Minnesota Complete w/ a Hot Tub