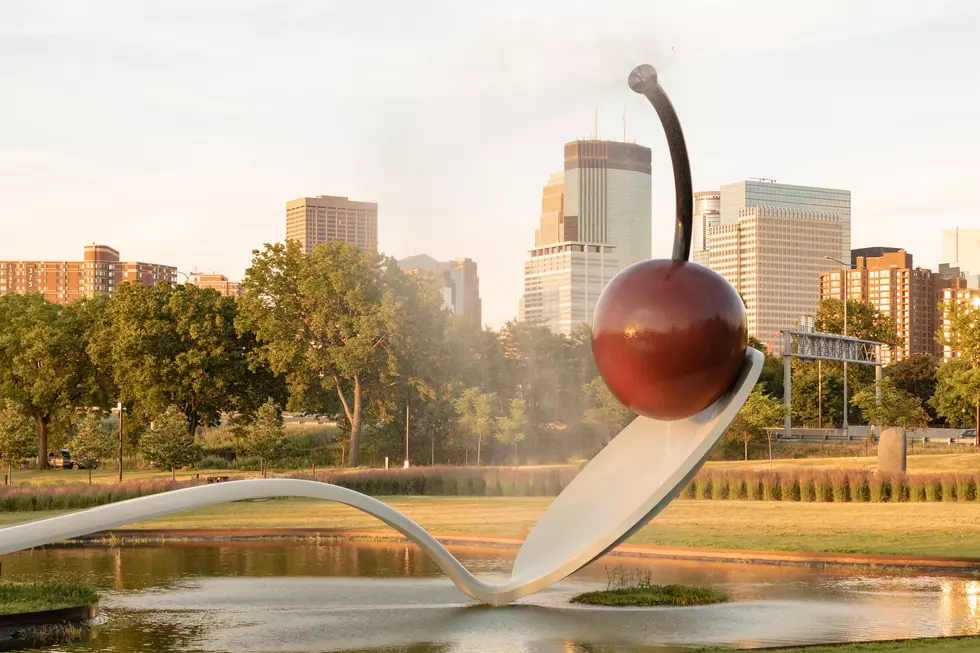 Creator of Minneapolis' Iconic "Spoonbridge" dies at age 93
Photo by Lydia Venjohn on Unsplash
The Swedish-American pop artist/sculptor, Claes Oldenburg, recently died in New York earlier this week. It was announced by his daughter Maartje Oldenburg and said he had been in poor health since he broke his hip in a fall last month.
While it is very sad to hear this news, this is a moment to remember how Claes' life and work have impacted many people. Claes was known for his sculptures that turned everyday objects into giant monuments that represent more than what they are. Oldenburg would work with his first and second wife on each project, and one of those many iconic projects has sat in Minneapolis since 1988. That is the "Spoonbridge and cherry", a 51-foot spoon with a cherry sitting on top of it. Now owned by Walker Art Center, the sculpture and fountain can be seen along Hennepin Avenue.
In an Instagram post by Walker Art, it was stated that "Oldenburg embraced what he called "the poetry of everywhere" by uncovering the mystery and power of commonplace objects through morphing their scale, shape, and texture."
The Walker Art Center also notes that the "Spoonbridge and Cherry" fountain sculpture was inspired by an item Oldenburg collected in 1962. "In considering Minnesota as a site, they compared the spoon's raised bowl to the prow of a Viking ship or a duck bobbing in a lake. Van Bruggen [Oldenburg's second wife] added the cherry, a personal symbol recalling happy moments in a childhood clouded by World War II," an article from Kare 11 explains.
While this is an iconic monument for Minnesota, Oldenburg has also created many other projects with great impact. This includes giant sculptures of a baseball bat in Chicago, a clothes pin in Philadelphia, and many more.
To read more about Claes and his work visit the Kare 11 article here. All information is credited to the article.
You Can Own A Wisconsin Lake Resort For 1.1 Million
Have you ever dreamed of owning your own resort on a lake? There's a turn-key resort up for sale just an hour from the Twin Ports.