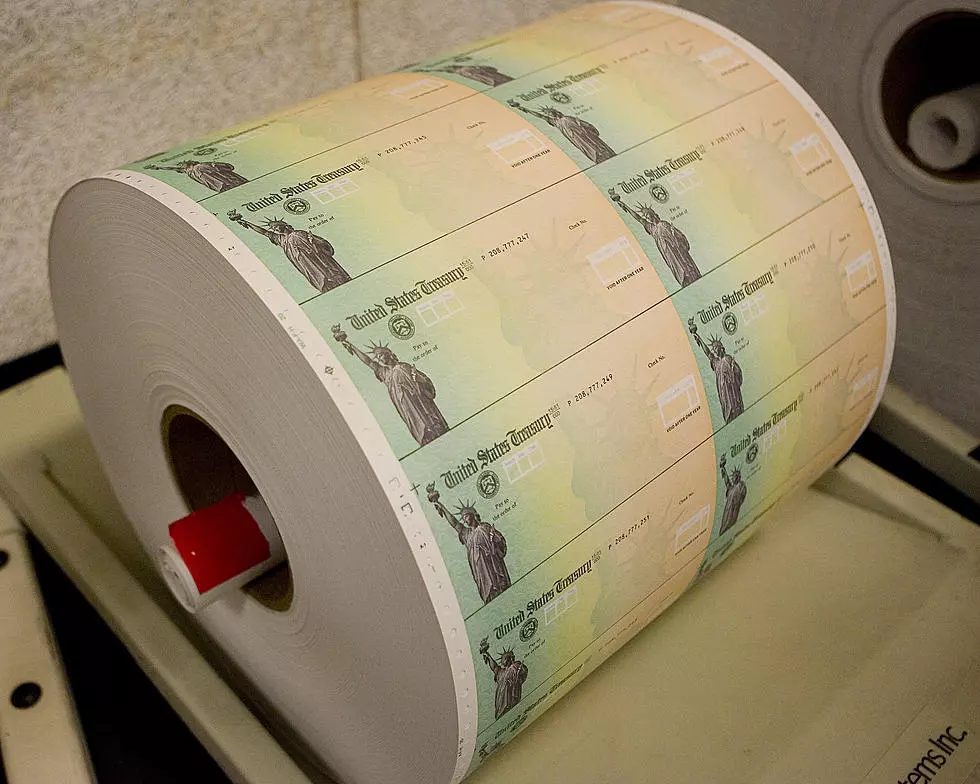 The Latest Round Of Stimulus Checks Are Being Sent Out This Week
Photo by Jeff Fusco/Getty Images
The latest round of COVID relief payments includes $1,400 stimulus checks for Americans who made up to $75,000, or twice that amount, $2,800, for couples who made up to $150,000. Approximately 90 million of those checks have already been delivered to American citizens.
If you haven't received yours yet, don't worry. Keep an eye on your bank account or mailbox because another round of payments is being sent this week. The IRS issued an update on its website that said, "The Internal Revenue Service announced today that the next batch of Economic Impact Payments will be issued to taxpayers this week, with many of these coming by paper check or prepaid debit card."
The check will automatically be deposited, on or before Wednesday, March 24, into the accounts of those that are signed up for direct deposit. The IRS did say, "a large number of this latest batch of payments will also be mailed, so taxpayers who do not receive a direct deposit by March 24 should watch the mail carefully in the coming weeks for a paper check or a prepaid debit card, known as an Economic Impact Payment Card, or EIP Card." Paper checks will arrive in an envelope from the U.S. Department of the Treasury.
Want to check the status of your stimulus check? Open the Get My Payment website, then answer a few quick questions to find out where your payment is.
Get Up and Go with Dunken and Carly weekday mornings from 6a-10a on 106.9 KROC, Rochester's #1 Hit Music Station! 
UP NEXT: See how much gasoline cost the year you started driving