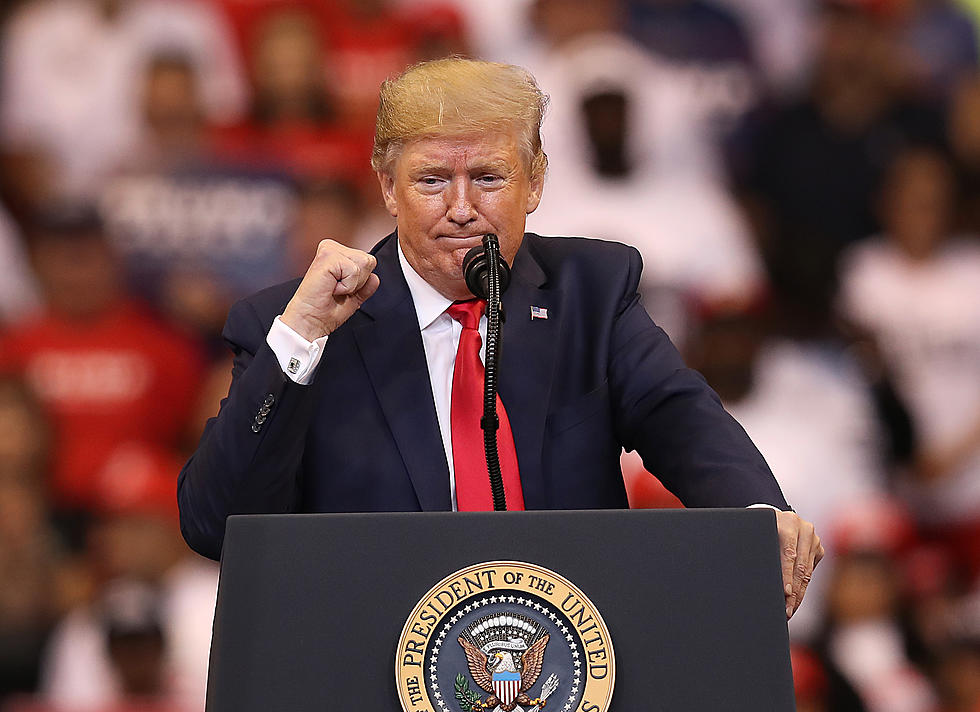 UPDATE: Minnesota Trump Rally May Be Moved Again
(Photo by Joe Raedle/Getty Images)
Enter your number to get our free mobile app
President Trump's campaign rally scheduled for Friday evening at the Rochester International Airport has been relocated to McNeilus Steel in Dodge Center.
Rochester Mayor Kim Norton said the city had been working with the Trump campaign on an agreement to meet the state's COVID-19 safety guidelines of a maximum of 250 people. Norton says they were working on an agreement that would accommodate multiple separated groups of 250, and it appeared the agreement was acceptable as of Thursday morning. Instead, she received word a short while later the event was being relocated to Dodge Center, catching those in the local planning by surprise. Campaign officials haven't provided a specific reason why the event is being moved.
Mayor Norton explained in an interview with KROC News that asking the Trump campaign to follow the state COVID-19 guidelines at the rally is a non-partisan decision.
"The decision to ask folks to follow the state mandate isn't a political one," Norton said. "This is about the pandemic and working through allowing, right, the rally to occur but doing it in a way that keeps our community safe."
Norton says she was told Air Force One will land at the Rochester Airport and the President and his entourage will motorcade to Dodge Center for the rally.
Rochester City Council member Michael Wojick tweeted a screenshot of an email from McNeilus Steel COO Glenn Sylvester earlier today saying they are expecting 25,000 people to attend and encouraging employees to attend. Wojick's tweet says, "#covid19 super spreader is moving west to #DodgeCenter and apparently has no intention of following state laws. #rochmn This action will directly lead to people dying."
Sylvester confirmed the venue change in an interview with Minnesota Public Radio saying they will do their best to follow social distancing guidelines.
As of right now, the event time has not changed and is still scheduled to take place at 5:00 PM on Friday.
Meanwhile, news reports indicate Democratic presidential candidate Joe Biden will make a campaign visit stop in St. Paul Friday.
This is a developing story and more information will be added as it becomes available.
LOOK: Here are 50 political terms you should know before the upcoming election
MASK UP! Trending Mask Designs For Sale Benefiting a Good Cause