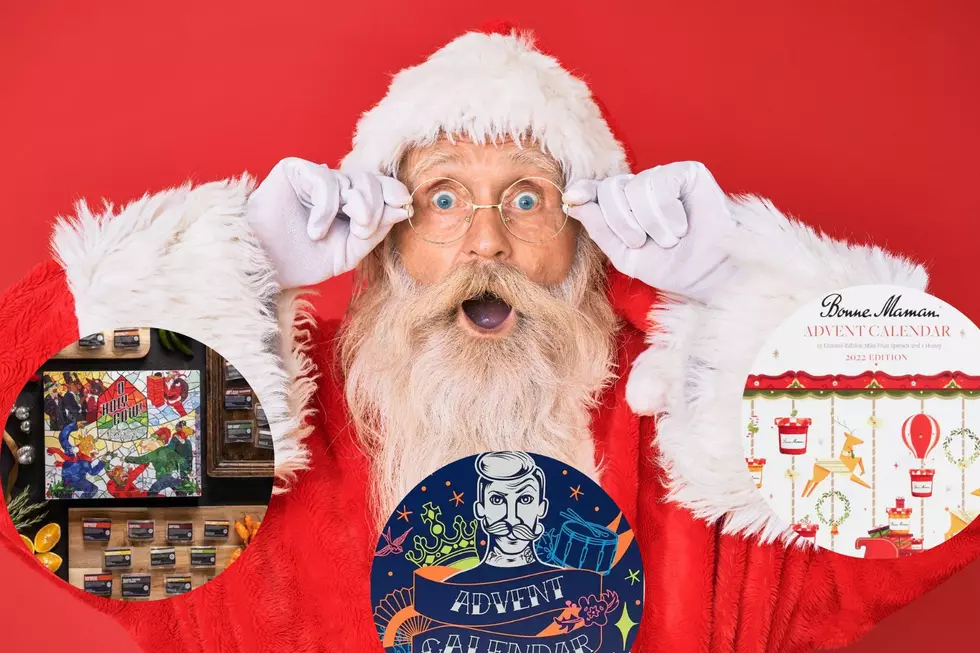 The Weirdest Advent Calendars of 2022
Original photo by Kraken Images on Unsplash
I mean it isn't Christmas just yet, so you could still get someone or yourself an advent calendar. If you don't want to get a basic chocolate one or a sock one, don't worry, because I got a list here of some of the weirdest/unique advent calendars you could get!
Okay, so apparently there are as many advent calendars as there are grains of sand (probably not, but the options are overwhelming) so after doing a little bit of research, here are the ones I came across. However, I'm sure you will probably come across other wacky or niche advent calendars at some point in time.
Man Crates Jerky Advent Calendar
This was one of the first ones I saw and boy is it weird, but hey, those who love jerky go crazy for it! Jerky Advent Calendar - Tis the Season, $89.99, available at Man Crates.
Escape Room Advent Calendar
I think this one is cool, but would be supper slow. The specific one I found was on Amazon called EXIT: Advent Calendar - The Mystery of The Ice Cave, which is around $75-95.
Crazy Scientist Advent Calendar
I saw a Youtuber I watch buy one and I was like "wait, that's a thing?" It does seem fun, but I assume they are just little things where you do it and that it. Maybe it's just that I'm not a science girl, so I could see other people enjoying this, its just not for me. Its available on Amazon for 34.95.
Barber Pro 12 Days of Grooming Advent Calendar
Dude! Talk about niche! This is a 12-pack of assorted sheet masks to soothe and hydrate skin for a dude in your life. The Barber Pro advent calendar is $55.00, available at Urban Outfitters.
Bonne Maman Fruit Spreads and Honey Advent
Another random niche one but according to this slideshow from Refinery 29, it sells out every year. This advent calendrer full of French preserved fruit spreads is available on Amazon for $39.99, for any breakfast or jam fanatic.
Personalized Pet Treats Wooden Advent Calendar
While pet advent calendars aren't random or unique this style of advent calendar is. This wooden board is shaped like a dog or cat and has the treats displayed on the front. I love that you can personalize it and keep it! however, I mean I know cats and dogs don't care, but you can see how many treats they get each day and the surprise is ruined. It is a cool concept though. Available on Etsy for $31.
Central Perk 12 Days of Bath Advent Calendar
If there is a winner for most random, this one would win! I mean a Friends themed item is popular but the fact that it is combined to bath products just seems so random to me! anyways the Central Perk 12 Days of Bath Advent Calendar, is available at Amazon for $29.99.
Crochet Pattern Bundle: Amigurumi Advent Calendar
Another really niche advent calendar goes out to this one! This one contains teeny tiny crochet tchotchkes. From 1dogwoof on Etsy, the Crochet Pattern Bundle: Amigurumi Advent Calendar, is $25.00, at Etsy.
12 Days of Fishmas Holiday Advent Calendar
Talk about another niche hobby, but this one I can understand. Essential this Tackle box comes with 12 surprises and is only $19.97 at Walmart!
Stitch-a-Day Advent Embroidery Calendar
This one I do like, but like the escape game calendar, this seems so slow. but it is such a cute and unique idea for those who love embroidery. it is only $14.99 on Uncommon Goods.
Honorable mentions:
There are just so many advent calendars that were cool and unique but weren't weird enough to make the list. Here are some of the honorable mentions:
Wine or alcohol advent calendars
Charm Bracelet Kit advent calendars
Elf on The Shelf Spinners advent Calendrer (an advent calendar with toy cars that has elf on the shelf figurines included... gives me the Central Perk Bath product calendar vibes)
Fidget Toy Advent Calendars
Puzzle Advent Calendar
All Advent Calendars were found and credit to Amazon, and the articles from cnn.com, today.com, and refinery29.com.
Beautiful Christmas Light Displays in the Faribault, Owatonna Area