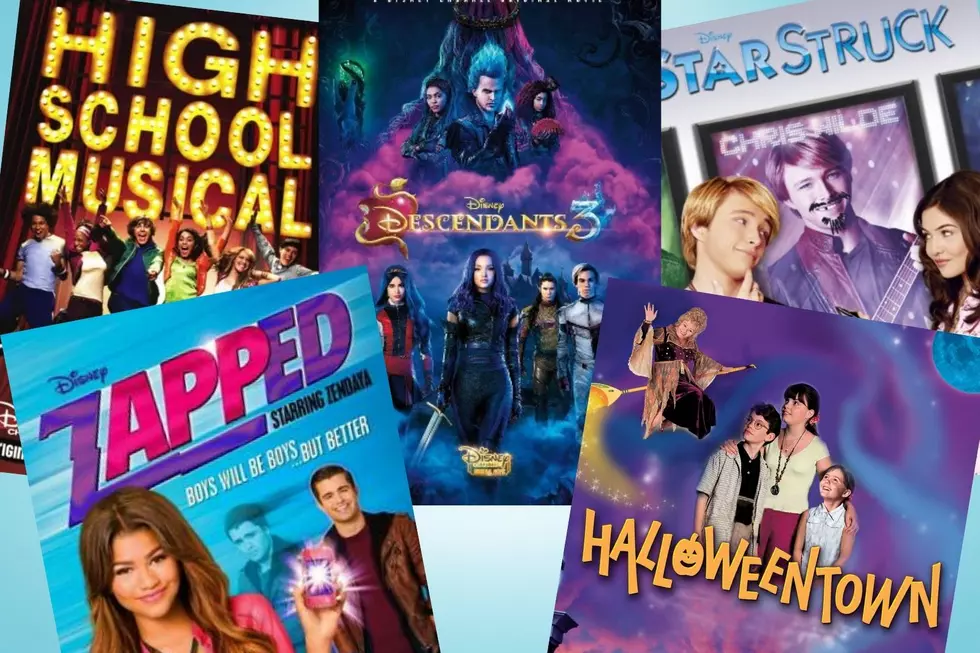 This is Minnesota's Favorite Disney Channel Movie, is it yours?
Credit to Disney, Salty Pictures, First Street Films, Disney Channel Original Productions, Close to Home Productions, LLC, Singer-White Entertainment, and Off-Leash Teleproductions, Inc.
No matter what age you are, you most likely watched Disney Channel Original Movies growing up and you definitely had your favorites!
If you are around my age then you know just how impactful High School Musical was to our society and economy, as well as Camp Rock. But then there are other classics like Lemonade Mouth, Wendy Wu: Homecoming Warrior, Halloweentown, and so on that really made our childhood.
But now that we have all grown up, and maybe even have kids (or nieces and nephews) of our own, or just have a guilty pleasure of watching wholesome and fun throwbacks, let's take a look at what the all-time favorite DCOMs (Disney Channel Original Movie) are for each state in America!
A recent study was done by shaneco.com, and they really did all the research for us to find each state's favorite DCOM. In their article about the study, they shared their methodology:
To find out which Disney Channel original movies were on everyone's mind across the country, we turned to Google Trends to help us collect the data. We gathered 74 search terms from sources like Collider, Cosmopolitan, and D23, and used search term data from 2004 to July of 2022 to determine your state's all-time favorite Disney Channel original movie.
Before I share Minnesota's Favorite DCOM Here is a little summary of the most popular DCOMs overall.
Coming in at #1 is Zombies (2018), which was the Favorite DCOM in 11 states! It makes sense as this is a classic DCOM as it is a musical comedy about finding love, but with a twist!
A tie for 2nd place is Descendants 3 (2019), Starstruck (2010), and The Swap (2016) with being #1 in 3 states.
Then lastly tied for 3rd place is Get a Clue (2002), Halloweentown High (2004), The Cheetah Girls (2003), The Color of Friendship (2000), and Zapped (2014) with being #1 in 2 states.
So, which one was Minnesota's Favorite? Can you Guess? It is…
The Swap, which came out in 2016!
The Swap, which is one of Disney's Halloween/magically themed movies is about when two high school students, Ellie and Jake, start texting about their problems they are suddenly struck by lightning and swap bodies.
While I haven't seen this movie, it does seem really good as it gives a lighthearted sight into what happens in the life of kids under pressure or who have problems at home. It is an adaptation of the book under the same name by Megan Shull.
While The Swap was Minnesota's Favorite, Iowa's Favorite was Alley Cats Strike (2000), and Wisconsin's was Starstruck (2010)! (yayy)!
Are you surprised at all about the results? Do you feel like you need to binge every DCOM now to know which one is your favorite? Or are you excited that your favorite one is more of a best-kept-secret? Well, whether your favorite was on the list or not, it is always fun to travel back in time and remember the movies that made your childhood, and even discover new ones!
All information is credited to shaneco.com. click here to view the whole list and more about the study!
How Many of These Minnesotan Terms Do You Know?
Yes, there are a lot of words in the English dictionary, but we Minnesotans decided to add more meanings. Test your Minnesota roots and see if you know all of these!