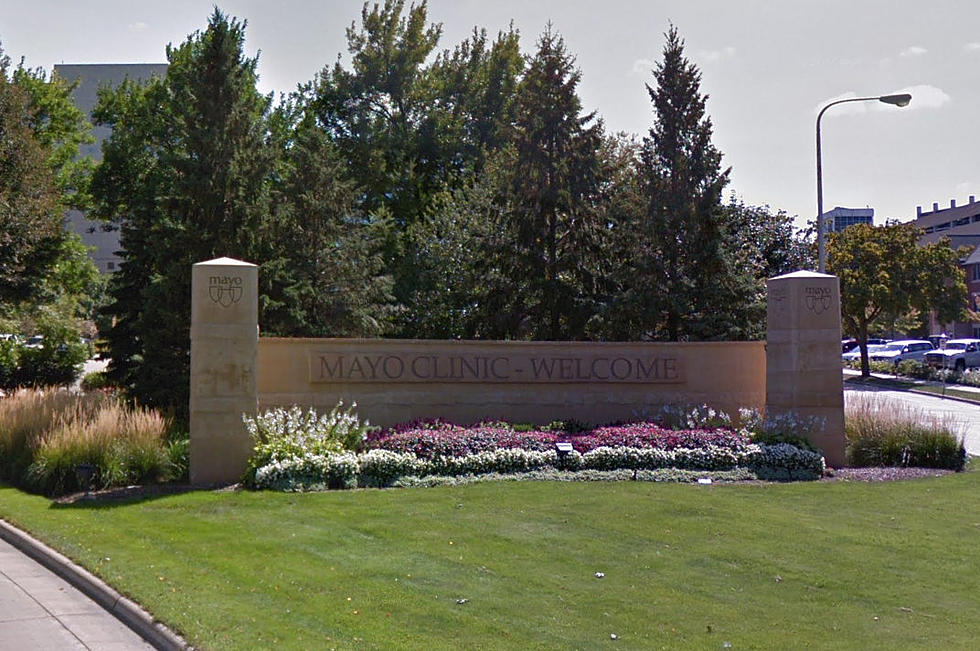 Vehicle Suspected of Fleeing Rochester Police Crashes into Mayo Clinic Sign
Google
Rochester, MN (KROC-AM News)- The Rochester Police Department is awaiting the results of a blood test from a motorist accused of fleeing a traffic stop then crashing into a stone Mayo Clinic sign over the weekend. 
Rochester Police Sgt. Tony Teal said an officer attempted to stop a vehicle for running a red light at the intersection of 2nd St. and 2nd Ave. Southwest shortly after 1:30 a.m. Sunday. The officer reported the vehicle then accelerated north on 3rd Ave. Southwest and continued running red lights. 
The officer decided not to pursue the vehicle, deciding a chase would pose a risk to public safety, Teal said. Police continued searching the area and found the suspect vehicle had crashed into a stone Mayo Clinic sign in the area of 3rd Ave. and Civic Center Dr. 
Officers also found the suspect driver, described as a 24-year-old Rochester man, near the crash scene. Teal said the man was described by officers as hurt and dazed. 
He was taken to St. Mary's Hospital for further medical treatment. Officers searched the suspect vehicle and found an open container of alcohol and a baggie containing suspected cocaine residue, Teal said. 
Officers obtained a blood sample from the driver, which has been sent to the BCA for testing. Teal said charging decisions against the driver are pending the results of the blood test.
How Many of These Minnesota 'Jeopardy!' Questions Can You Answer Correctly?
Minnesota has been featured on 'Jeopardy!' many times in its history. How many of these Minnesota questions can you answer correctly?