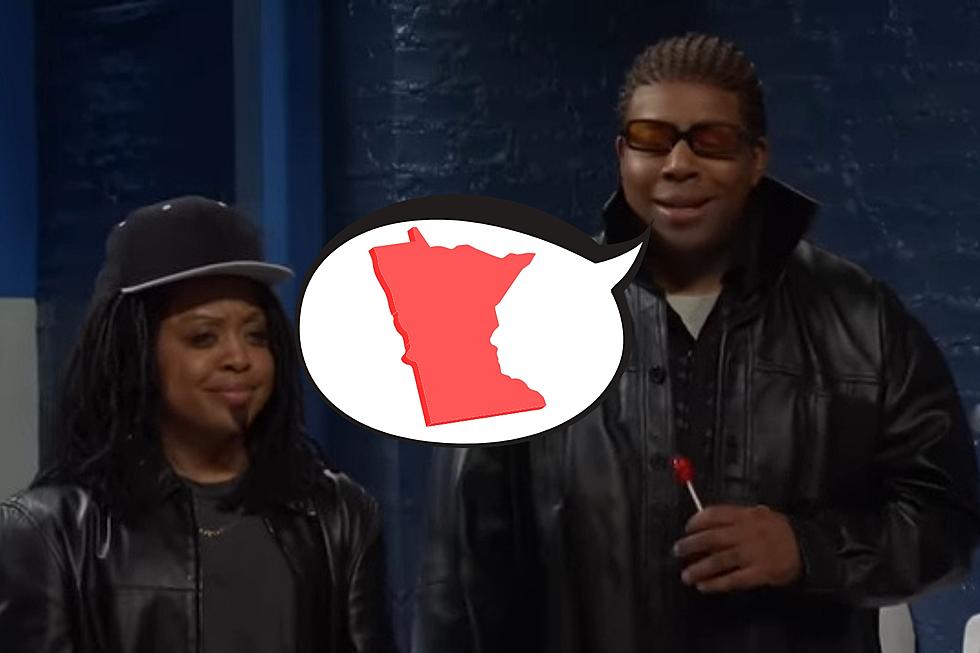 WATCH: Stereotypical Minnesota Phrase Hilariously Mocked In SNL Skit
Saturday Night Live on YouTube
The April Fool's Day 2023 edition of Saturday Night Live, which featured actress Quinta Brunson from Abbott Elementary and music from Lil Yachty, also featured a blink-and-you'll-miss-it Minnesota/Wisconsin reference in one of the show's skits.
The show kicked off with a cold-open taking aim at the Donald Trump indictment from last week, followed by Brunson's monologue, then into the show. Along with a hilarious early-show skit about bridesmaids, another one of the early skits of the night featured a quick Midwestern reference dropped by one of the seasoned players on the show.
In the skit titled "Drug Dealer", two young men are in a nightclub bathroom on vacation discussing scoring some, uh, illegal goods. In the course of the skit, dealers played by Quinta Brunson, Kenan Thompson, Punkie Johnson, and Marcello Hernández all compete for the business of the two guys.
The competitiveness between the dealers all focuses on the purity, or "whiteness" of their product, dropping "whiteness" comparisons across the pop culture spectrum, including references to the Gwyneth Paltrow lawsuit, Papa Roach song "Last Resort", and Panic! At The Disco song "I Write Sins Not Tragedies".
Then, Keenan Thompson's character drops the Minnesota reference.
Roughly two-thirds of the way through the skit, Thompson's character drops his final comparison, saying his stuff says things like "Ope, let me scoot right by ya". You can see the line at the 2:38 mark.
The line draws laughs from the crowd as Thompson smirks and Quinta Brunson drops the next line and the skit goes on from there.
The line gets a revisit seconds later, as someone comes into the bathroom, trying to use the sink.
I'll admit, I got a pretty good chuckle from the line, but the writers got it wrong! At least, that's who I'm blaming. It's quite possible Keenan miss-delivered the line, but I'm siding with Thompson that he landed the line as written - even if his "ope" delivery was a little off.
Of course, as any true Minnesotan or Wisconsinite knows, it's "ope, let me sneak right past ya". There are, of course, iterations where the word "squeeze" or "scoot" replaces sneak, but I can only remember ever hearing someone say "right past ya" and not "right by ya".
We might just have to send the writers to the "School of Ope"! Hahaha I kid, of course. But it's another funny video!
Along with 'ope', there's another Midwestern staple, the 'Minnesota Goodbye'. Anyone that's ever experienced it knows the stages.
Stages of a 'Minnesota Goodbye'
The reputation precedes it: The 'Minnesota Goodbye' is a long ordeal. Here are the stages you'll experience when trying to leave any kind of gathering in the Land of 10,000 Lakes.