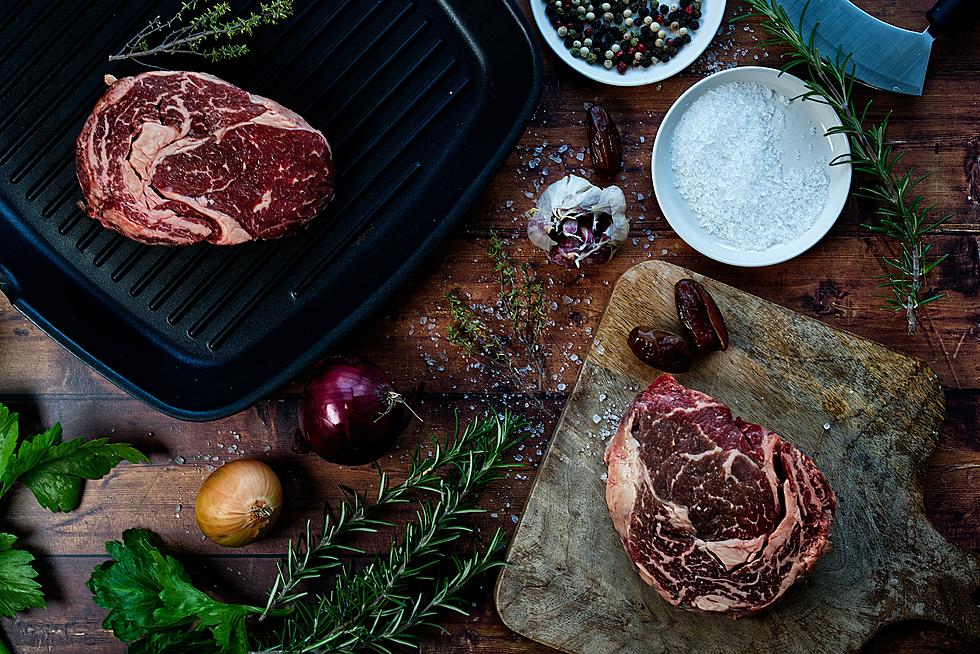 Win FREE Tickets To Delicious Food Tasting Event at Farmamerica!
Ktyrna, Unsplash
Nothing makes a Friday better than a giveaway! (I hope you're nodding your head in agreement.)
Next Tuesday at 11 am, we will send out two two-packs of tickets to Meat-A-Palooza at Farmamerica!
That's Neat! But, What Is Meat-A-Palooza?
Meat-A-Palooza is a tasting event for people to experience Minnesota-made meat, beer, wine, and spirits. Homegrown. Homebrewed.
To sum it up: a perfect date night.
The event runs from 6-9 pm on Thursday, August 12th.
Sip Some of Minnesota's Best Beverages:
From beer to spirits to mead, the options are endless.
Half Pint Brewing Co, Waseca

Ward House Brewing, Waseca

Harmony Spirits Distillery, Harmony
Fermentals Brew Club, Southern MN
u4ic Brewing, Belle Plaine
LocAle Brewing Co, Mankato
Javens Winery, Mankato
White Bear Meadery, White Bear Lake
Once You Have A Few, Fill Your Tummy With Mouth-Watering Food!
Lacey's Catering, Wells
Waltz's Wings, Minneapolis
The Yankee Catering, Albert Lea
The Pelican of North Mankato
Dean's Pork Chops food truck, Blooming Prairie
Baker's Best food truck, Warsaw
Kordner Farms
In addition, there will be a meat cutting demonstration by Blondies Butcher Shop and live entertainment by Pete Klug Music.
To top it all off, you could win a new wood pellet grill and smoker if you choose to participate in the raffle for $20.
So, you want to go or what?
To enter our giveaway, head to the Kat Kountry app, click on the chat button on the menu bar, and type "I'm In!"
To buy your own ticket, click here. Proceeds from the event support Farmamerica's agricultural education programs and events.
10 Best Colleges in Minnesota Ranked by Campus Food
There are many factors that go into deciding on the perfect college for you, and one of those factors may be the quality of food on campus. Here are the 10 best colleges in Minnesota ranked by the quality of the campus food.