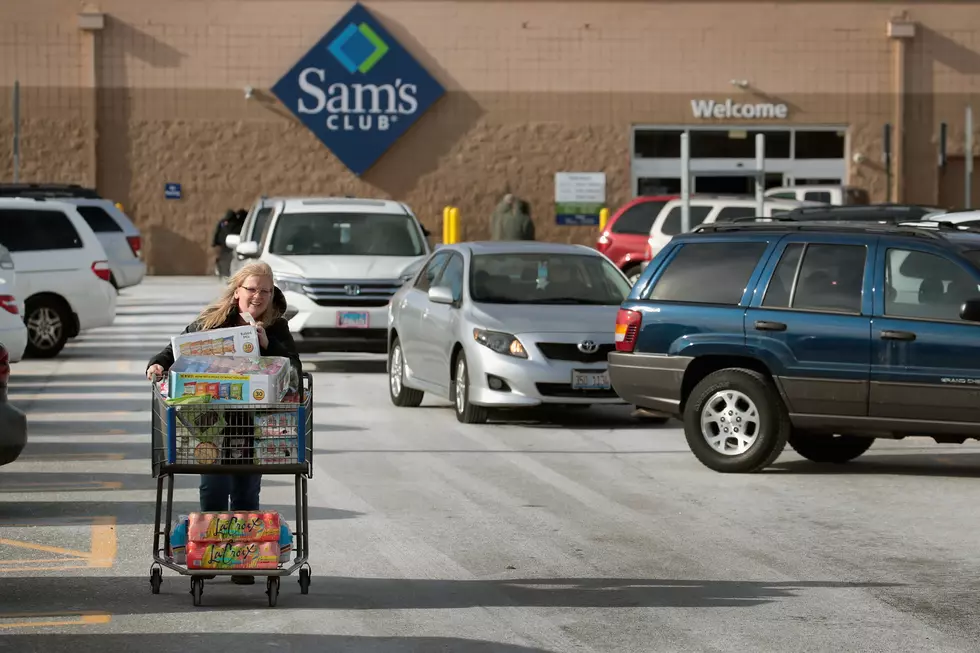 You Will Soon Pay More to Shop at Minnesota Sam's Club Stores
Getty Images
There are a dozen Sam's Clubs operating in Minnesota and members at each one will soon be paying more to shop there.
That news was delivered on Wednesday to current members by the president and CEO of Sam's Club, Kath McLay.
McLay said the company is "mindful of the financial pressure on wallets right now" so Sam's is offering a one-time deal to offset the increase.
You Will Soon Pay More To Shop At Minnesota Sam's Club Stores
Every time I go to Sam's I drop at least $100, that number shouldn't change, but the fee to get into the store is going up.
For the first time in nine years the bulk warehouse store is raising its membership fees.
The higher fees will start on October 17th and will go up regardless of your membership level.
The price of a club membership will be going up five dollars from $45 to $50.  A Plus membership, which comes with additional benefits will go up ten dollars from $100 to $110. The company is providing "gift cards" for those that pay the new membership fee.
Sam's will offer a $5 in Sam's Cash to Club members and $10 in Sam's Cash to Plus members shortly after renewal."
Reps from Sam's main competitor, Costco, have said they have no plans to raise their membership fees. A basic membership at Costco costs $60.
Sam's vs Costco - Which one is better?
I see people debate which warehouse store is better on social medial all of the time. Below you'll see the reasons are audience likes each store.
Top reasons why people love Sams Club vs. Costco
Which store is better, Costco or Sam's Club? We did our own poll in Rochester and found out that quite a few people have very specific reasons for their bulk-buying choice.