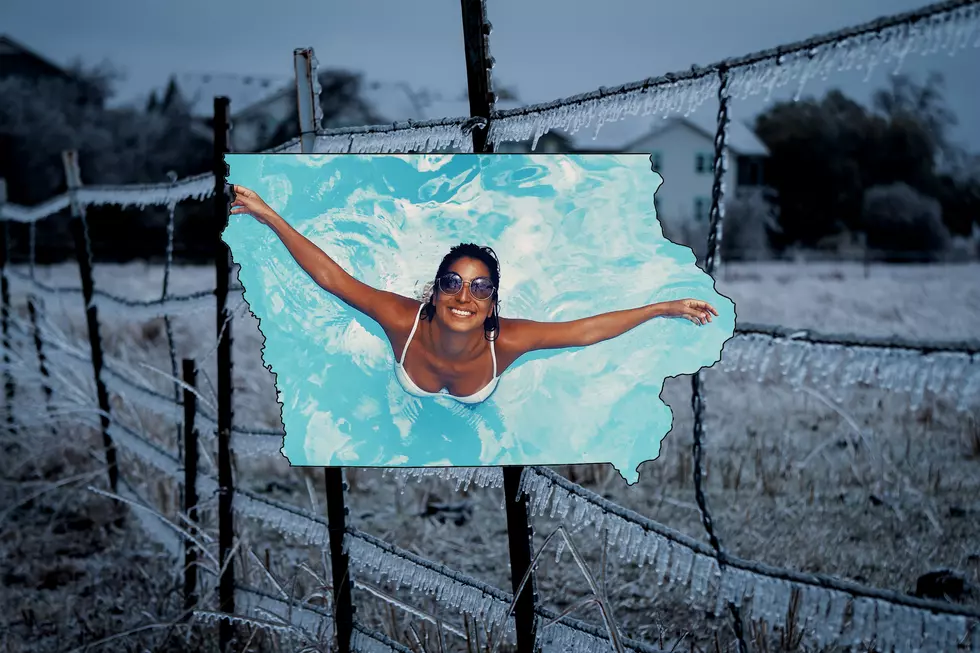 Heated Pool Anyone? Iowa AirBnB is the Perfect Winter Getaway
unsplash
As winter sets in and the temperatures hit record lows here in the midwest, many of us start to think about escaping to a warmer environment. While a tropical island may be out of reach, there's a hidden gem located just a 3-hour drive from the Quad Cities that will provide the escape you're looking for.
Who Doesn't Love Indoor Swimming Pools?
Indoor swimming pools have what you want in the winter: a controlled environment.  Mother Nature doesn't get to touch the temp of THIS water.  This gives you and your family a chance to swim year-round, regardless of weather conditions.
Your Winter Getaway
Located in Adel, Iowa, this four-bedroom Airbnb rental offers exactly what you're looking for on this brutally cold winter's day. With its own indoor heated swimming pool, you can soak in your own private oasis, no matter what is going on outside.
"Summer never ends at this peaceful Adel home, where you can swim year-round and enjoy family-focused amenities and activities without ever leaving the property!"
- Airbnb website
More About Raccoon River Retreat
The home has four bedrooms, a full bath, an entertainment and toy area for the kids, a full kitchen, an antique cabin, and a large outdoor teepee. Oh, and the indoor heated pool. Did we mention that?
This spacious home with a full bar and plenty of places to relax is located on 11 acres in central Iowa. It rents for about $478 per night and has a solid 4.55-star rating.
Time to bundle up for the drive...but don't forget your swimsuit. This will be a winter getaway you and the family won't soon forget.
You can check out below
Relax in this Iowa AirBnB With Heated Indoor Swimming Pool
This amazing Airbnb is located in central Iowa within a 3-hour drive from the Quad Cities. Its beautiful location is reason enough to pack up the family and get away for a while, but what makes this property even more special is that inside you'll find your very own indoor heated pool.
You can check out prices and availability here.
Former QC Weather Guy Opens Super Unique AirBNB in an Old Church in Galena
Ex QC weather guy Terry Swails an his wife Carolynne have started an AirBnB. This 1894 chapel was fully renovated and holds 10 guests with 3 bedrooms, 3 beds, and 3 baths in Galena, Il.
This Iowa "Bargain Mansion" Has Captured TikTok's Attention
A home for sale in Ottumwa, Iowa was featured in a TikTok because of it's size and it's very light price tag.