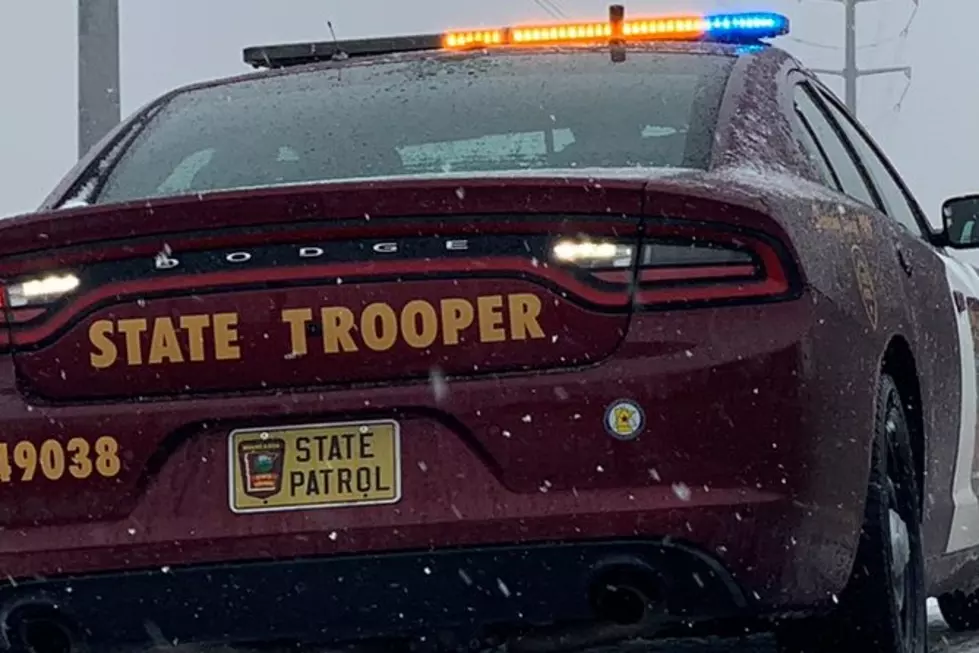 Alcohol Involved in SE Minnesota Injury Rollover Crash
State Patrol photo (Twitter)
Kenyon, MN (KROC-AM News)- Authorities suspect alcohol was involved in a late-night rollover crash in Goodhue County. 
The State Patrol responded to a single-vehicle crash along Hwy. 60 between Kenyon and Wannimingo shortly before 11:15 p.m. The crash investigation indicates a westbound Jeep left the two-lane highway and rolled into the ditch. 
The state crash report identifies the driver as 22-year-old Kayson Boldt of Owatonna. He was brought to a nearby hospital for treatment of what are described as non-life-threatening injuries. 
Boldt was not buckled and suspected of being under the influence of alcohol at the time of the crash, the report says. The road was described as dry. 
The Kenyon Fire Department, Kenyon Police Department and Goodhue County Sheriff's Office assisted the State Patrol at the crash scene.
Minnesota's 25 Smallest Towns According to the 2020 Census
According to the 2020 census, the smallest town in Minnesota has a population of 507 people. Check out the 25 smallest towns in Minnesota
according to our latest census
.