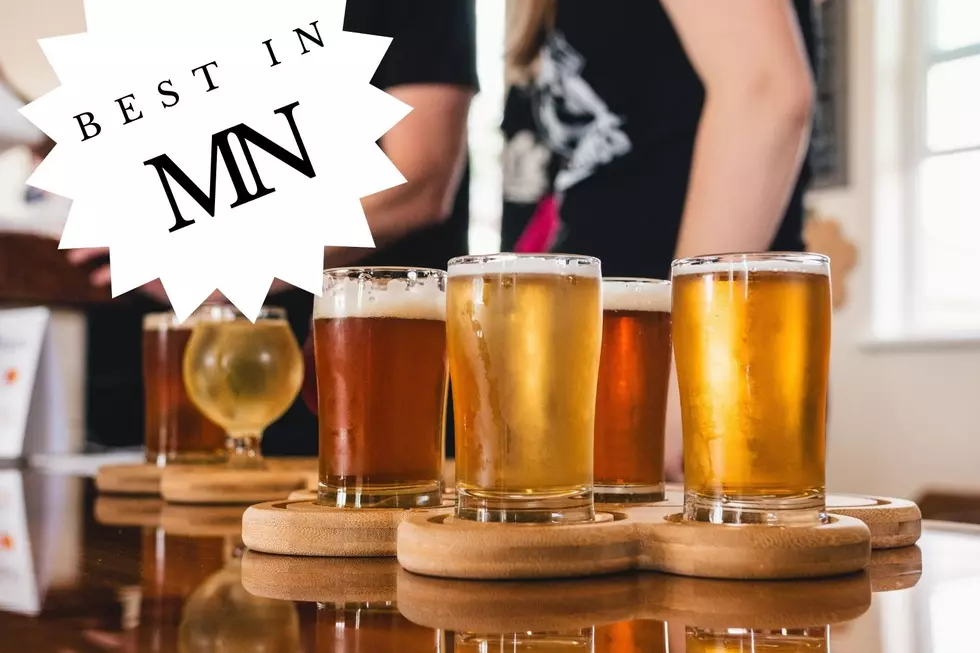 Best Breweries in Minnesota to Visit
Original photo by Meritt Thomas on Unsplash
Today is National Beer Lovers Day and in celebration, I wanted to put together a list of the best breweries in Minnesota. While I do not drink too much beer, I also wanted to educate myself. And in doing so I discovered that Minnesota is actually the home of many amazing breweries and is known as a place to go for craft beer! So, here is the list I have gathered from doing some homework, and they are in no particular order.
Fair State Brewing Cooperative (2506A Central Ave NE, Minneapolis)
Fair State is actually a really unique place! According to hopculture.com Fair State "became the first cooperatively owned brewery in Minnesota [in 2006]. And only the third in the country. Considered a cooperative, Fair State actually allows fans to buy into the brewery. Becoming one of the over 2,000 members allows you to help design beer recipes, pick products for beers, enjoy an endless happy hour, get exclusive discounts, attend member-only events, have special access to beers, volunteer through the Cooperates program, and become friends with other members and the staff."
Indeed Brewing (711 15th Avenue, Minneapolis)
According to viatravelers.com, Indeed is a "cozy, quaint taproom featuring one of the top beer menus in the state of Minnesota. Like some of their peers, Indeed was a trendsetter for craft brewing in the Twin Cities."
Bauhaus Brew Labs (1315 Tyler Street NE, Minneapolis)
Bestthingsinmn.com explains that Bauhaus Brew Labs is a must-stop in the Minneapolis beer circuit "with its experimentation in and refinement of classic German brewing styles." And in addition, the design in this taproom is eclectic and electric at the same time. It's an old warehouse hangar with an open-concept vibe.
Surly Brewing Company (520 Malcolm Ave SE, Minneapolis)
While Surly is one of the original craft brewers of Minneapolis, the article on viatravelrs.com explains that they have "continued to reinvent the wheel," and is still a place to go. Especially now because of the massive facility they have with a full beer garden and outdoor patio with games.
Bent Paddle Brewing (1832 W Michigan St, Duluth)
Now this one is a brewery that I am dying to check out. According to lifeinminnesota.com Bent Paddle Brewing brews "100% of their beers with water from Lake Superior, [and] the team focuses on providing high-quality beers in a sustainable way and giving back to the community."
Lift Bridge Brewery (1900 Tower Dr W, Stillwater)
While many sites said great things about lift bridge, Thrillist.com said it best. According to Thrillist, "a handful of breweries in Minnesota feel deeply connected to Minnesota's history and rural roots. Lift Bridge is one of them. If one beer could tell a brewery's story, it'd be the Farm Girl Saison."
Fulton Beer (414 6th Ave N, Minneapolis)
Next time you want to go to a Twins game you need to stop here. Viatravelers.com explains that Fulton "is one of the original craft breweries in Minneapolis [second to Surly]. They've stayed tried and true to their formula. Awesome ales. Recently, they've ventured out into the hard seltzer game."
Dangerous Man Brewing (1300 2nd Street NE, Minneapolis)
Bestthingsinmn.com gives a raving review about Dangerous Man stating that this "Minneapolis hot spot serves up greats like a peanut butter porter with flavors of peanut butter, chocolate, and hints of coffee and toast. Their citrusy house IPA is a classic, as well!"
Summit Brewing (910 Montreal Cir, St. Paul)
Even though Summit is very well known and a classic staple everyone knows, it just showed up so much during my research I felt as if I had to put this one down. And like Surly, while it has been here for a long time, Summit managers to stay up to date with its classic staples and new and limited releases.
Schell's Brewery (1860 Schell Road New Ulm)
Once more, as stated by bestthingsinmn.com, "it may be strange to think that the oldest and largest brewery in Minnesota makes some of the state's best beers, but it does." And that is all that needs to be said!
There were so many other breweries that I wanted to include but I just could not decide. All information and quotes are credited to the following (and where you can check out other amazing breweries):
Stay At The Historic Cedar House Above Earth Rider Brewery's Cedar Lounge