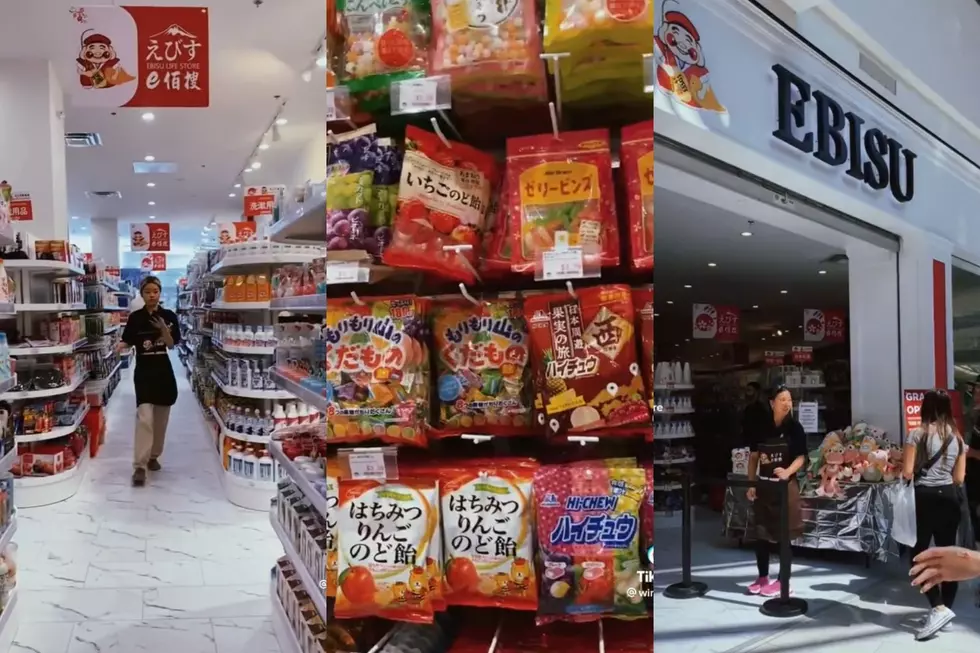 Brand New and Unique Store Opens in Minnesota
Photos Provided from a post by @winnivere on TikTok
Earlier this week a new store opened at the Mall of America, and it is the coolest thing ever! Ebisu is the name of the brand-new Osaka-based life store located on the North Garden side of the mall's third floor. According to Mall of America's website, Ebisu is "a unique life store that offers thousands of product categories from Japan. Quality, happiness, and harmony are core values of Ebisu. High quality comes from our willingness to provide the best products to our consumers, happiness is the feeling a consumer gets when shopping in our store and harmony is when the consumer experiences everything we have to offer," and that is just the cutest thing ever!
After seeing a TikTok about the grand opening I am very intrigued to check this place out. Ebisu Life Store offers everything from beauty products, to snacks, drinks, household goods, toys, and many more! It is just so amazing to see a Japanese lifestyle store like this in Minnesota, and gives many people a chance to try new things!
As someone who has been hearing about Japan's lifestyle for many years, I have always wondered what their products or food would taste like. I went to Minnesota's Largest Candy Store in Jordan MN and loved the Japanese and Korean Candy I tried (one of them was dark chocolate KitKats that were delicious). I also am a fan of many artists that have raved about Japanese candy and drinks, and so I want to try the products myself, and now I can!
I hope you find time to check this store out, and bringmethenews.com even states "Other Asian life store-style shopping experiences are planned for elsewhere in the Twin Cities." So keep a look out for those and happy shopping!