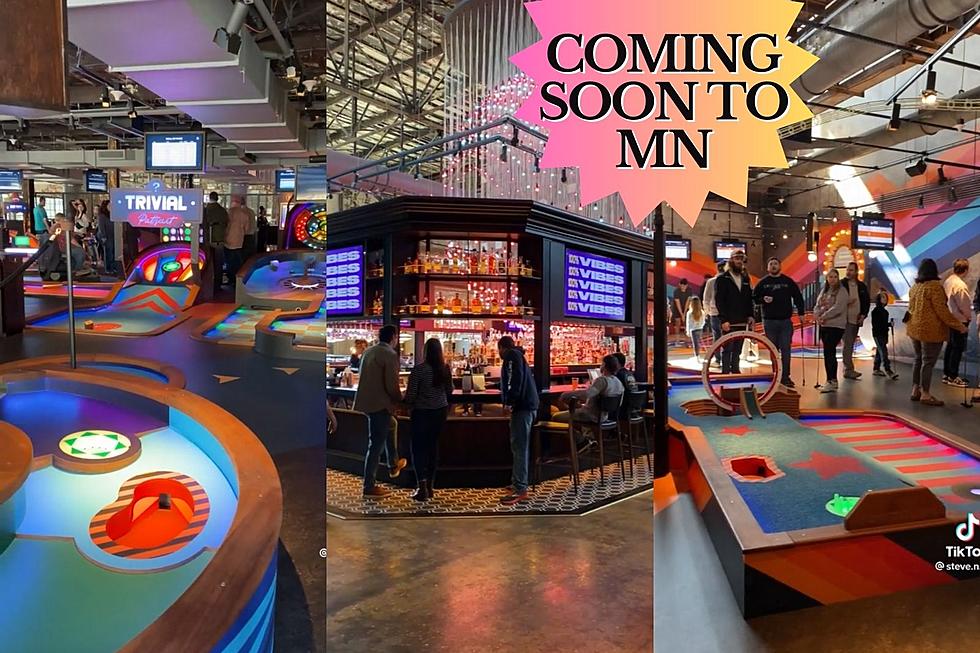 Get Excited! A New Unique And Tech Infused Activity Coming To Minnesota
Images from @steve.n.kc on TikTok
Have you ever wanted to do something fun and new but the usual fun stuff just "aren't hitting as they used to"?
Well, get excited because Minnesota will soon have something so cool! So cool I don't even know how to share how cool it is! But I know people of all ages will LOVE IT!
An up-and-coming indoor mini golf chain is excited to announce they will soon have a location in Minnesota, and I am so excited about this as well.
The chain is called Puttshack, which describes itself as "the world's first and only upscale tech-infused mini golf experience." *Mind-blown Emoji* They share that they "pair modern tech with crazy courses and cool vibes with game faces for one hell of a good time."
What they mean by this is that they have "thrown out the paper and pencils and replaced them with a super fun new scoring system," in which the golf balls track your gameplay.
Puttshack will open in Minneapolis' North Loop in late 2024, according to a press release. They add that "The new venue will mark Puttshack's first foray into Minnesota and feature Puttshack's craft cocktails and dishes inspired by flavors from around the world."
Puttshack Minneapolis will expand across more than 20,000 square feet at the corner of 3rd and 7th in the North Loop. This new location will feature three highly engaging and competitive nine-hole mini golf courses, accentuated by a high-energy, upscale nightclub vibe featuring local DJs. For those craving expertly handcrafted drinks and globally inspired dishes, the space will feature two bars and a main dining area. Like each Puttshack location, Minneapolis's menus will be deliberately constructed through hands-on research to represent the city's unique tastes and styles.
A private event space with a capacity for up to "70 guests will also be available for those in search of an exclusive space for a variety of gatherings."
Puttshack hopes to be a main attraction in the area for locals and visitors alike to experience their one-of-a-kind game and unrivaled food and beverage program.
I am so excited about this as Minnesota will have yet another exciting activity for all of us to try. Ever since the pandemic (well even a little before) the market of competitive socializing has just been growing exponentially and it is so cool to see so many different places and events popping up everywhere.
So look forward to Puttshack coming to Minnesota! They also note that since opening its first location in 2018, Puttshack currently has five locations in the United States (Atlanta, Boston, Chicago, Miami, and St. Louis) and four in the U.K. The Minneapolis Location is just 1 of the 13 new locations coming soon within the U.S.!
Read more about Puttshack and the new Minneapolis location here.
All information is credited to puttshack.com.
11 Things That Happen In The Spring That People in Minnesota Hate
We love that the weather is getting warmer in Minnesota, Iowa, Wisconsin, and Illinois but there are a few things about spring that don't bring us joy.
Actually, a few of these things even make us gag.