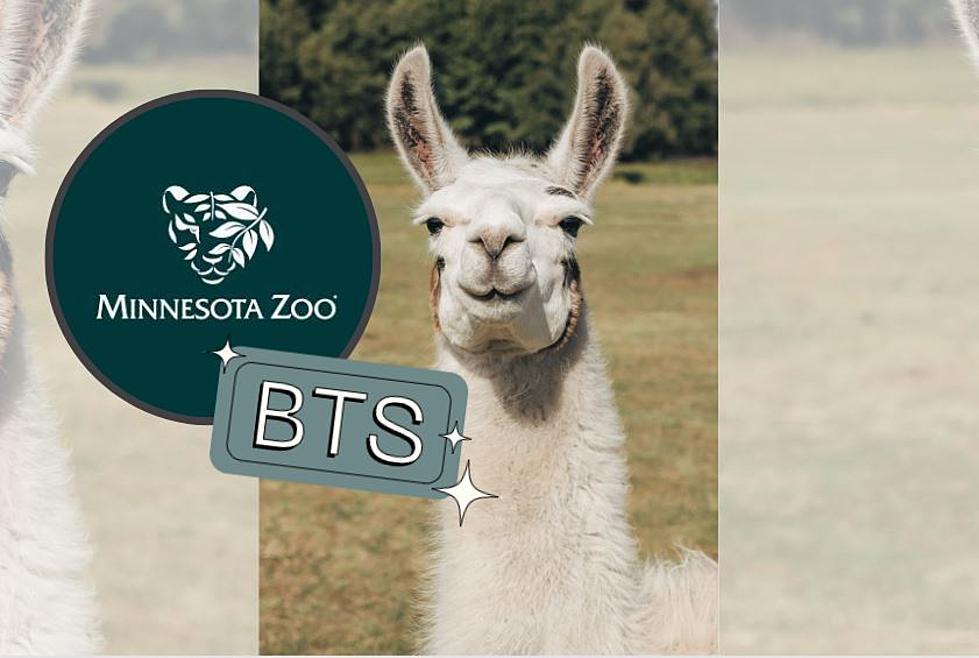 How You Can Get Behind the Scenes with the Llamas at the Minnesota Zoo
Raspapova Marina via Unsplash, Minnesota Zoo
I'm a huge Minnesota Zoo fan and a big animal lover. So when I found out about this experience I knew I had to share it with you! Fellow animal lovers and, specifically, llama lovers, will want to check out this experience at the Minnesota Zoo.
Llama Trek at the Minnesota Zoo
The Minnesota Zoo has had their Llama Trek exhibit for a few years now. It's a fun, outdoor exhibit where you can walk among the llamas and, I believe if you pay extra on top of your entrance fee to the zoo, you can walk the llamas!
But you can take it one step even further.
Backstage Pass: Llamas, at the Minnesota Zoo
If you love animals and/or you love llamas, check this out. You can learn about how the zoo cares for their llamas, meet the llama herd, and even help get everything ready for the day at the Llama Trek. You'll also learn about the zoo's conservation efforts in South America.
They do this behind-the-scenes experience on Fridays, Saturdays, and Sundays now through August 27th. It's one hour long, 8:30-9:30 AM, before the zoo opens for the day.
Kids have to be at least 6 years old to be able to go and if your kids are under 16 they have to be accompanied by at least one paying adult. There's a max of 6 people that can participate at one time.
Tickets aren't cheap, $75 per person, but it could make a really cool gift for the animal lover in your life.
LOOK: Stunning animal photos from around the world
From grazing Tibetan antelope to migrating monarch butterflies, these 50 photos of wildlife around the world capture the staggering grace of the animal kingdom. The forthcoming gallery runs sequentially from air to land to water, and focuses on birds, land mammals, aquatic life, and insects as they work in pairs or groups, or sometimes all on their own.