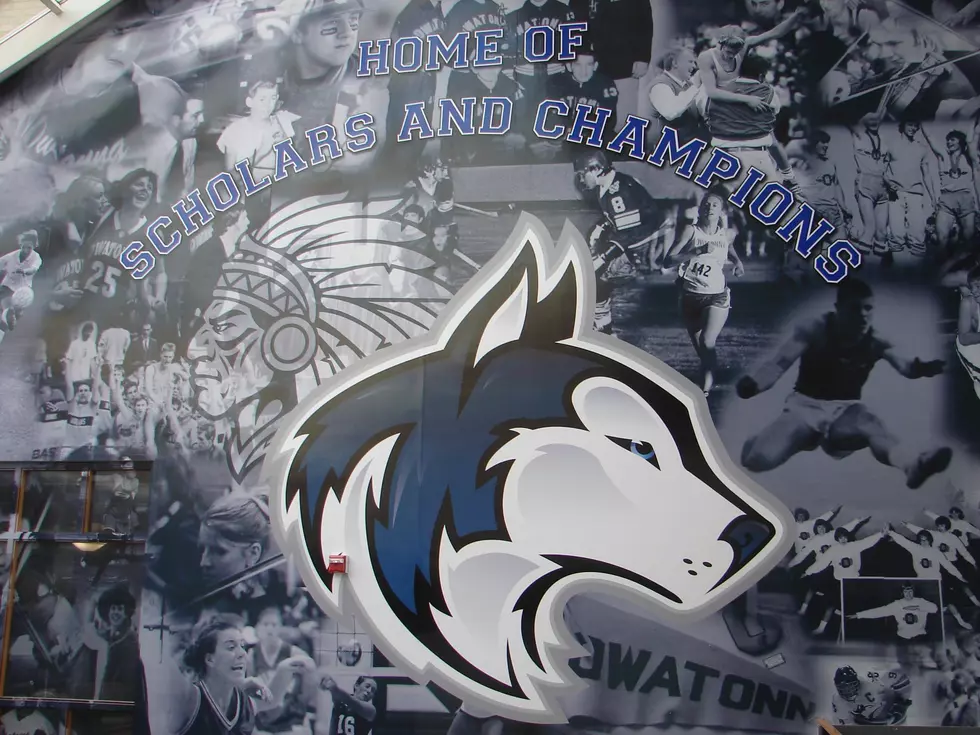 Hunst, Versteeg Named Owatonna's 'AAA' Award Winners
Roy Koenig/Townsquare Media
Owatonna High School seniors Sydney Hunst and Lane Versteeg are the school's representatives for the Minnesota State High School League (MSHSL) Triple-A award. The program recognizes students for excellence in academics, arts, and athletics. In making the announcement Monday, OHS activities director Marc Achterkirch stated in a news release, "Both Hunst and Versteeg are participants in a variety of programs at Owatonna High School as well as involved in the Owatonna community."
Enter your number to get our free mobile app
Sydney Hunst activities and athletics:
choir (4 years)
orchestra (4 years)
varsity soccer (4 seasons, captain as a senior)
varsity hockey (5 seasons, All Conference three times, captain for three seasons)
varsity track and field (4 seasons)
Lane Versteeg activities and athletics:
choir (4 years)
solo/ensemble contest (superior rating, section leader)
orchestra (4 years, section leader)
varsity soccer (3 seasons, two-time captain, twice All-Conference, All-State as senior)
varsity football (2 seasons, state tournament participant)
varsity basketball (2 seasons)
The news release says, "Established in 1988, the Triple A Award acknowledges a male and female high school senior with a 3.0 or higher GPA who participates in league-sponsored athletic programs and fine arts activities such as theater, speech and music."
"The MSHSL's Administrative Regions will review the Triple-A nominees from its member schools...The top male and female students is the state, as determined by a points system, will be announced by the MSHSL officials this coming spring."
Recently Achterkirch announced that OHS juniors Ava Hess and Connor Ginskey were the Huskies' nominees for the Excellence in Community, Education and Leadership (ExCEL) Award presented through the MSHSL.
Owatonna Homecoming: Cruise Main