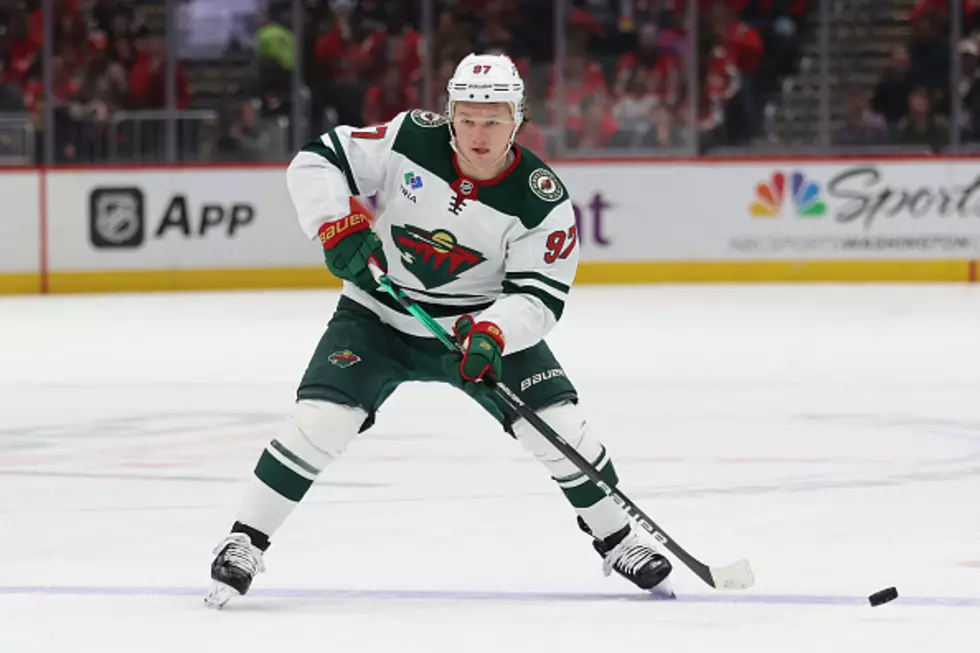 Kirill Kaprizov Makes Minnesota Wild History
Getty Images/Patrick Smith / Staff
KIRILL THE THRILL
The Minnesota Wild may have lost the game last night to the Carolina Hurricanes, but no one can deny that amazing number 97, Kirill Kaprizov nabbed his 100th goal. Kaprizov is the very first player in the franchise history of the Minnesota Wild to ever reach 100 points.  He had already beaten the record of 84 points that had previously been headed by Marian Gaborik, who spent 8 seasons with the Minnesota Wild.
Gaborik left the Wild and signed with the New York Rangers in 2009.
AMAZING TO WATCH
Kirill certainly has made fast fans of Minnesota Wild lovers everywhere. There is nothing like watching Kirill on the ice. Kirill has this unassuming innocent appearance, and then he flies in and shows you what he's made of. It's amazing to watch him move the puck all around like a magic trick on the ice. I truly believe that Kirill could probably play with his eyes closed.
DON'T LOSE KAPRISOV
As I think about the future of the Minnesota Wild, I can only hope that he decides to stay with us; that we don't lose him in some kind of trade. I don't know how all that sports stuff works, but I can tell you that I would honestly feel like I lost a piece of myself if Kirill left our team. He's given us such excitement over the last couple of seasons. I can't wait to see what he's going to do in the future.
What Does AI Think St. Cloud Looks Like at Christmas?
Restaurants the St. Cloud Area Lost in 2022
10 Signs of a Long, Hard Winter on the Way