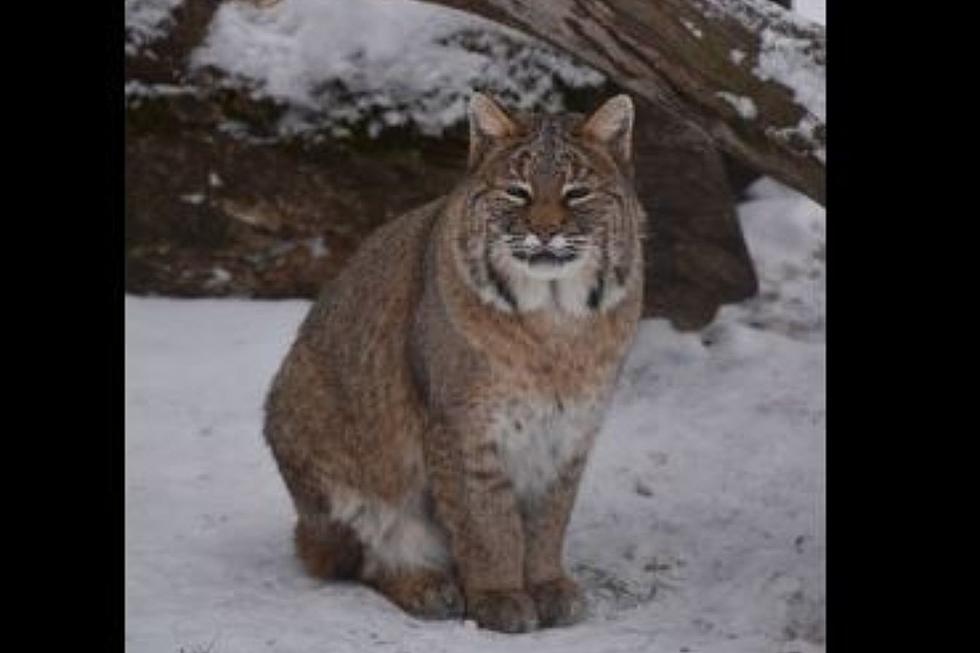 Longtime Ambassador Bobcat Passes Away At Southern Minnesota Zoo
Facebook.com/OxbowParkandZollmanZoo
19 YEARS
It's always sad when we lose one of our beautiful Ambassador Zoo animals, and this was a great loss as well.
The Ambassador Bobcat at Oxbow Park and Zollman Zoo in Byron, Minnesota, (located near Rochester) was almost 19 years old. The Park staff stated on their Facebook page that the bobcat lived a long life, but was quickly deteriorating at the end of her life.
BOBCATS IN MINNESOTA
Bobcats are one of three native wildcat species that live in Minnesota, and about 2,000 of them live in northern Minnesota.
Bobcats are about 26-36 inches long, and have a four to seven-inch tail, thus giving them the name bobcat, since their tails are so short. Bobcats usually are gray or brown on the top, with a white belly, and many times have black spots, but not always.
BOBCAT LIFE
Bobcats usually have litters of 2 to 4 kittens, and once born, they typically stay with their mother for about a year. They are also great hunters. They can hide in a tree branch, and pounce down upon an unexpecting deer for a meal. They also like things like mice, rabbits, and squirrels, and sometimes they even eat porcupines!
Compared to other wild cats, the bobcat isn't really the fastest animal, nor does it have a great sense of smell. What it DOES have going for it, is keen eyesight and the ability to carefully stock prey.
The Zollman Zoo Facebook page didn't say if they will have another bobcat moving in any time soon, but this beautiful face will surely be missed.
8 Field Trips All Central Minnesota Kids Went On
Bits O Bacon Chocolate Chip Cookies
The 5 Animals Most Likely to Cause Your Death in MN