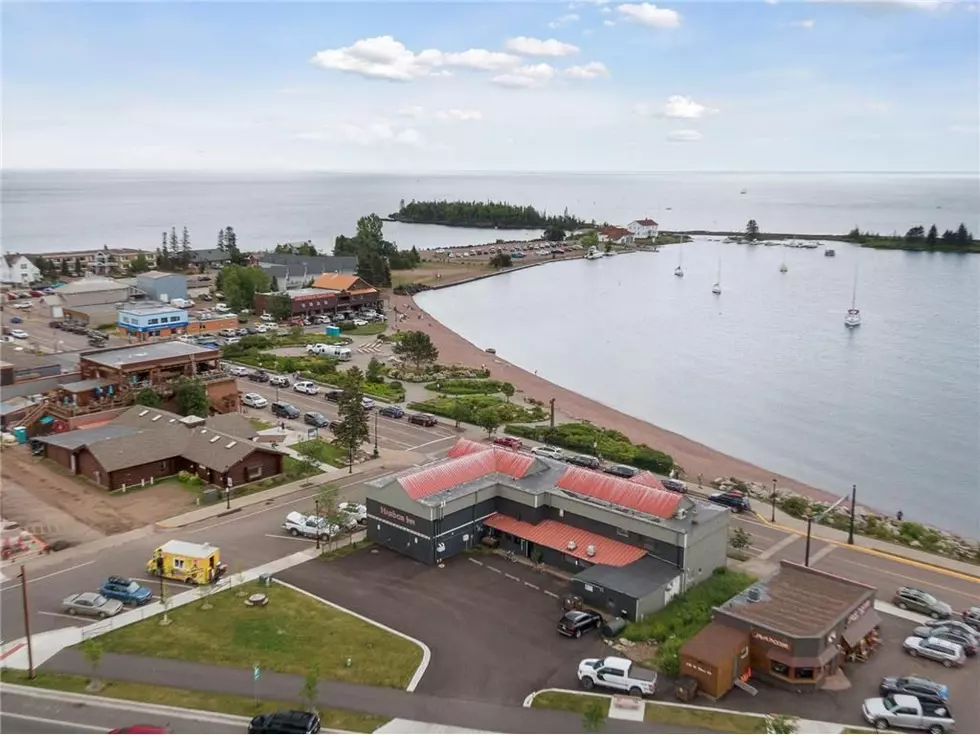 LOOK: Landmark Minnesota Hotel Property On Lake Superior For Sale
EdinaRealty.com
It's not often you find an amazing property for sale right on the shore of Lake Superior, but that is what is available in Grand Marais, Minnesota.
The property is currently the Harbor Inn Hotel, but it sounds like changes are coming which will provide even more potential for the new owner.
Take a look, perhaps your entrepreneurial dreams will come true!
LOOK: Landmark Minnesota Hotel Property On Lake Superior For Sale
If you're an entrepreneur looking to own property on the shore of Lake Superior, you can't beat the opportunity that is available in Grand Marais, Minnesota.
Listed by Edina Realty
for $4 million, the property that is currently the Harbor Inn Hotel is for sale. Their description hints that a change to the current hotel is in the works:
"A once-in-a-lifetime opportunity to acquire a landmark property in the center of Downtown on historic Wisconsin Street, overlooking Grand Marais Harbor on beautiful Lake Superior. Presently operated as the Harbor Inn Hotel, additional opportunity abounds in creating a signature destination Hotel as well as developing the property to fit your own personal needs. The property is in the final approval phase to construct a three-story luxury condominium building with stunning lake views. Contact listing agents for details."
Bring Me The News
reported
in January that the current owners
believe the mid-century hotel will be redeveloped into luxury condominiums before the property is ultimately sold off.
Take a look through the amazing location for what will be a fantastic opportunity for the new owner.
You Can Own A Wisconsin Lake Resort For 1.1 Million
Have you ever dreamed of owning your own resort on a lake? There's a turn-key resort up for sale just an hour from the Twin Ports.
Turn-key Business Near Lake Vermilion Could Be Yours For $475,000
Looking for a turn key business just minutes away from Minnesota's Lake Vermilion? Here's your chance with a HUGE bar and restaurant.