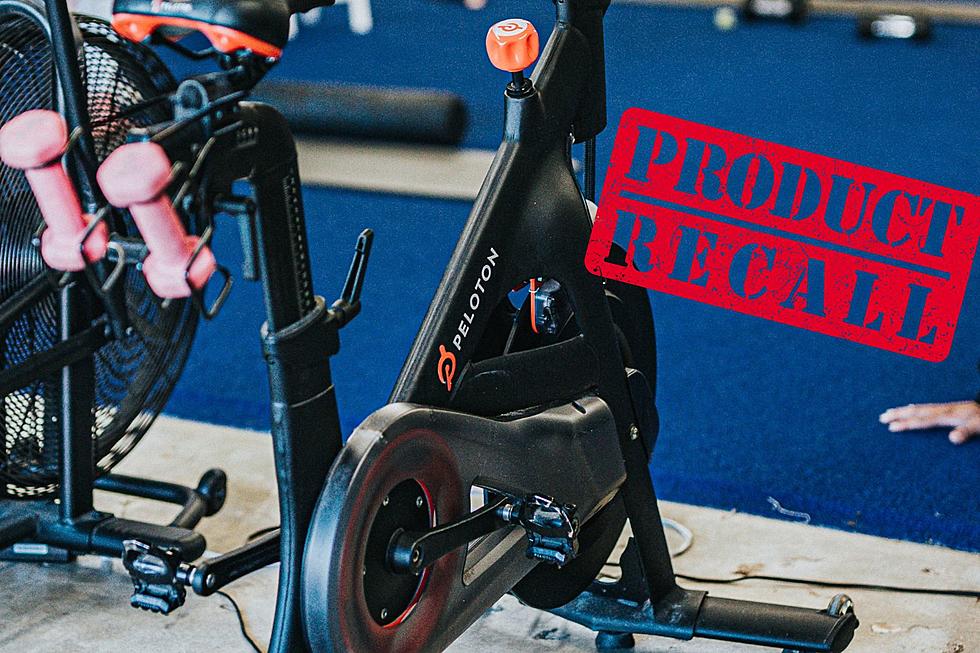 Massive Peloton Recall Affects Minnesota and Beyond
Andrew Valdivia, Unsplash
If you own a Peloton, heads up, the company just announced a pretty massive recall for Minnesota and the rest of the US as well. 2.2 million bikes have been recalled. Yikes! That's not good.
This isn't the first time that Peloton has had to issue a recall either. They also recalled two of their treadmills back in 2021, the Tread and Tread+, according to KARE 11. They were recalled because of "reports of children and pets being dragged, pinned or trapped under the product's rear roller." One child, sadly, even died because of it.
Peloton Bike Recall
This most recent Peloton recall is for their bikes, though. The recall was issued because of the seat post breaking while in use. Yeah... that's not good at all.
There have already been 35 reports of the seat post breaking and 13 of those reports include riders who suffered injuries. The injuries range from a fractured wrist to scrapes and bruises because of the rider falling off of the bike after the post breaks.
The bikes were sold at Peloton stores, Dick's Sporting Goods, and on Amazon between January 2018 and May 2023.
So if you have a Peloton bike make sure to check the model number. Model number PL01 is the one being recalled. You can find the model number on the "inside front fork, near the flywheel." If your bike is affected by the recall, you can contact Peloton for a free repair. The phone number is 866-679-9129.
LOOK: The 10 largest product recalls of the last decade
Estey & Bomberger, LLP compiled a list of the top 10 product recalls since 2007, ranked based on the number of product units recalled in the U.S.