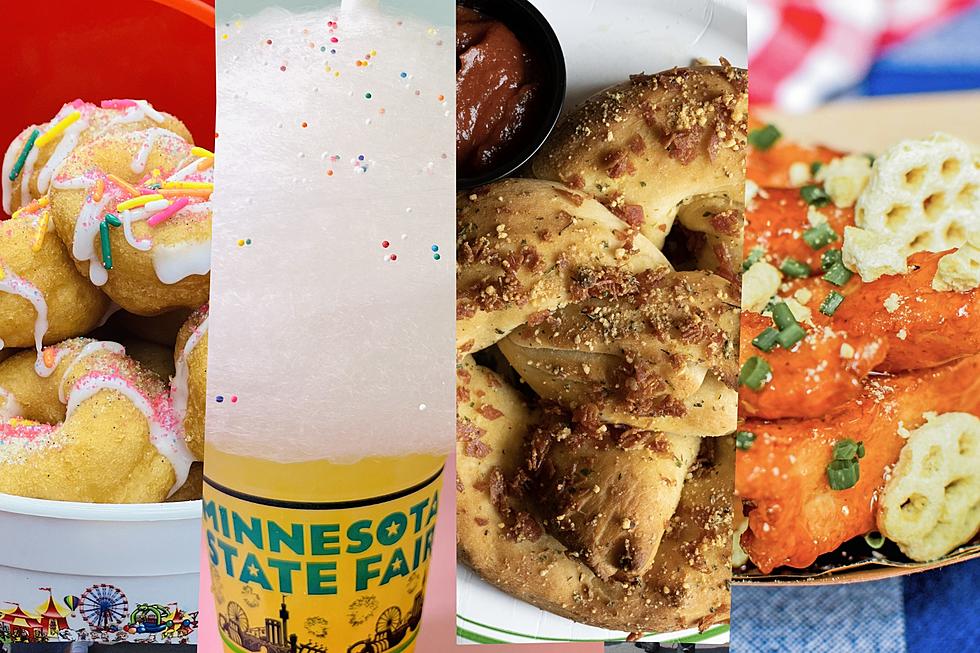 Minnesota State Fair Announces 34 New Foods For 2023 – See Them All Here!
Minnesota State Fair
One of the main draws and highlights for fairgoers at the Great Minnesota Get-Together each year is the food. Whether it's the traditional cheese curds, Pronto Pup, Sweet Martha's Cookies, or something more adventurous, most people that go to the fair sample at least one item.
This year, there are a bunch of new ones to try. It's become a bit of a tradition for fair organizers to share a lineup of new foods and beverages ahead of the fair so fairgoers can map out what new things they might want to try ahead of their visit.
This year, there are a total of 34 new food and beverage items being added to the roster by vendors at the fair, along with 7 new vendors making their first appearance at the fair this year.
Some of the more interesting standout items include the "very Minnesota" walleye fritter pops and crispy lutefisk steam bun sandwiches to crazy sweet treats like the MinneCookieDough Pie or birthday cake mini donuts, there's something for pretty much everyone.
This year's Minnesota State Fair gets underway on Thursday, August 24, and runs through Labor Day - Monday, September 4. While most of these foods will be available through the duration of the fair (while supplies last), there are a few items that are only available certain days. You'll want to note that if there's an item that really excites you.
Additionally, if you are fairly new to checking out the new fair foods each year, pack some patience. The lines at some food and beverage booths, especially those offering buzzworthy new items, can be long.
Here's a look at all of the new stuff you'll be able to try this year, along with where to find them!
New Foods Coming To The 2023 Minnesota State Fair
The annual tradition of getting a wealth of unique new foods each year for the Geat Minnesota Get-Together continues, with 34 new foods and 7 new vendors being added for 2023! Here's a look at the new stuff.