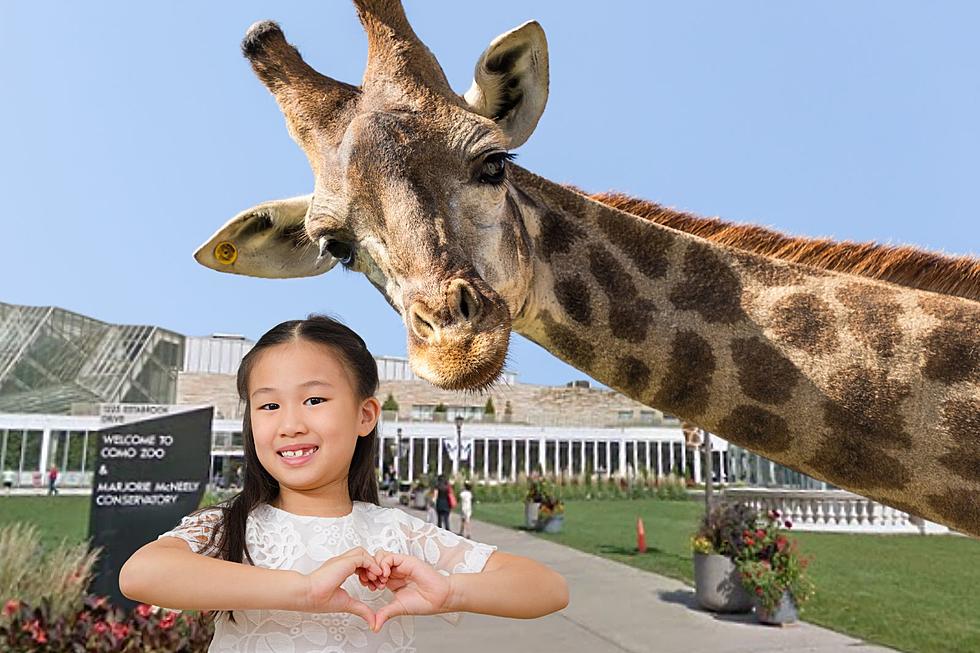 NEW Attraction for Families Now Open at Zoo in Minnesota
Google/Canva
A brand new attraction is now open at a free zoo in Minnesota, Como Park Zoo and Conservatory.  And this is one adventure that families are going to enjoy all summer long!  If you are needing more ideas of summer fun, we've got you covered with that too, and have 50 ideas below of fun, Minnesota adventures.👇
New Attraction Now Open at Como Zoo in Minnesota
Over Memorial Day weekend, families got a chance to see and experience a brand-new exhibit in Minnesota.  Como Park Zoo and Conservatory announced that Mission Safari was opening for all to enjoy starting May 27th.
What to Expect at Mission Safari at Como Zoo in Minnesota
If you've got kids, you'll want to add a visit to Como Zoo to your summer bucket list because Mission Safari is going to be a fav.  Here's what you can expect when you visit:
Bilingual, multi-layered adventure maz
Discover how wildlife plays a role in our survival (even a mosquito)!
Transform into different animals throughout the maze
Jump like a kangaroo
Swing like an orangutan
Soar like a bald eagle
Hang like a sloth
and if snakes aren't your thing, you'll definitely want to make sure you don't get squeezed by the python
there is also a Black Widow spider that left a web that you could get caught in...BEWARE!
Learn more about the new exhibit at Como Park Zoo and Conservatory at their website here.
Hurry, The New Attraction at Como Zoo in Minnesota Won't Last Long
One thing to know about the Mission Safari maze that I didn't mention above is that this isn't hanging around forever.  This exhibit will be at the zoo daily from 10:00 am until 6:00 pm daily until Labor Day.
Check Out The Huge List Below of Fun Adventures in Minnesota
If you are putting together that summer bucket list and wondering what there is to do in Minnesota, keep scrolling because below are 50 amazing spots in the state to explore.
It's a Minnesota Bucket List! 50 Things You Must Do and See in Minnesota
The land of 10,000 lakes has so many amazing places to visit and explore! Scroll through this Minnesota Bucket List of 50 places and things to do and see how many you've crossed off the list.