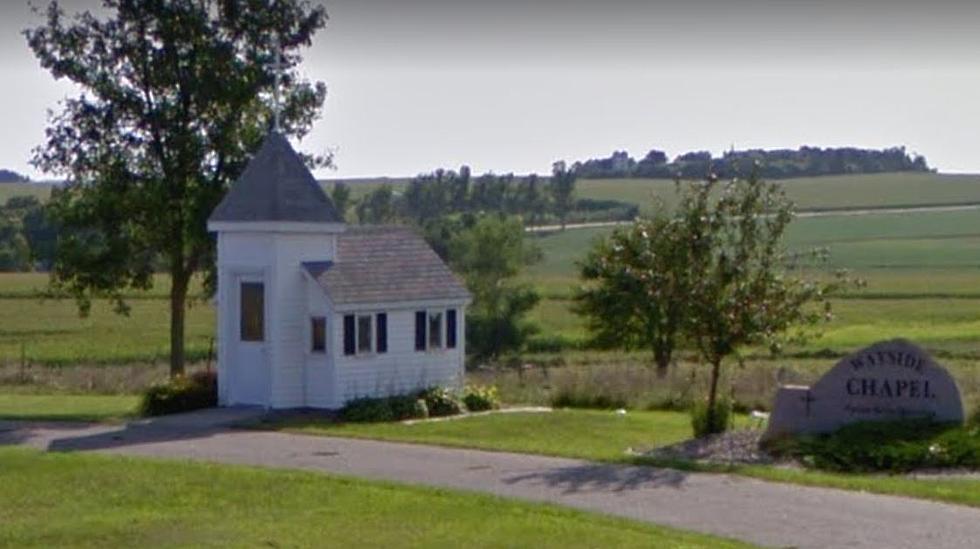 Only Four People Can Worship Inside Minnesota's Smallest Church
google maps
Minnesota is full of very unique roadside attractions. Many of them are famous for being big – like the World's Largest Ball of Twine in Darwin, The Jolly Green Giant in Blue Earth, or the World's Largest Paul Bunyan in Akeley, but this morning I stumbled across one that is famous for how small it is.
According to Road Side Attractions, Minnesota's smallest church is located near Luverne which is about 3-hours west of Rochester close to the South Dakota border. Todd Berger left a review on the tourist website and said the tiny church is located 2-miles north of Luverne.
The church, known as the Blue Mound Wayside Chapel, is really, really small, but looks so cool - It can only seat between 4 people. A ton of people have left 5-star reviews on Google – I didn't even know people left reviews about churches but I guess it makes sense considering this doubles as a tourist attraction.
Aaron Blank's review said, "Stop here for a quiet place to pray, sing and worship."
Ryan Tellberg posted, "A serene and peaceful chapel along the highway it's very inviting."
Galen Johnson said, "Worth the detour for a refreshing spot to rest or meditate.
I'm not sure I'd drive 3-hours to see it, but if I was taking the family to Mount Rushmore or happened to be in that area for something else I'd probably stop to check it out. Have you ever been to this church or any other unique attractions in Minnesota? We'd love to hear about your experience. Open our mobile app to chat with us.
NEXT UP: 13 Smallest Towns in Minnesota