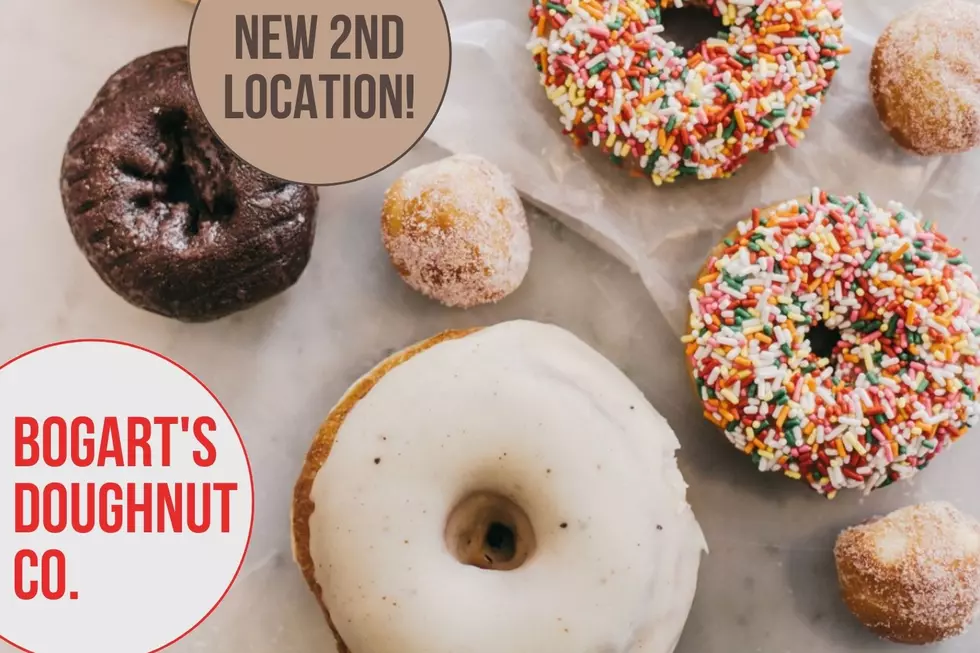 Yummy And Popular Minnesota-Based Donut Shop Now Has 2nd Location
Photo by @bogartsdoughnuts on Instagram
Oh my god, if there is one thing I love it's donuts. Okay well, there are a lot of things that I love but I think donuts are my kryptonite!
And when combined with something else I love (Minnesota Companies) I am so excited to share with you that a Minnesota-based Donut shop is opening it's second location.
The very popular Bogart's Doughnut Company, located in 904 West 36th Street in Minneapolis, has confirmed it's opening a new shop in the Miracle Mile shopping center on Excelsior Boulevard, in St Louis Park.
Bogart's Doughnut's Owner, Anne Rucker, is an ex-lawyer who has a serious passion for doughnuts. In 2014, "after three seasons selling doughnuts at the Kingfield and Fulton Farmers Markets in Minneapolis, she opened her brick-and-mortar Bogart's Doughnut Co." as noted from their about page.
At Bogart's Doughnut Co., they don't just make your basic donuts, they make the best donuts. "From [their] 18-hour brioche dough to our scratch-made glazes, [their] goal has always been to create the best flavor by letting the quality ingredients shine."
"The Daily Meal writer Aaliyah Gibson proclaimed Bogart's as having Minnesota's best donuts in 2020, praising its distinctive brioche dough for making the pastries 'so irresistible and buttery.'" noted by an article from Bring Me The News about the new location.
The company announced on its Instagram the new location with the caption: "here to clear up the rumors and confirm the facts: we have broken ground on a new shop!... Located in the Miracle Mile off Excelsior Blvd in St. Louis Park."
While there is no set date on when the new location opens, Bogart's said they would give renovation updates via their Instagram.
I hope it comes soon as I have been dying to try their delicious and famous Brown Butter Glazed donut, as well as their Nutella-filled brioche dough donut!
All information is credited to bringmethenews.com and bogartsdoughnutco.com.
13 Foods That Will Be Hard to Find in the U.S. in 2023
I'll never forget walking through the grocery store in April 2020 and seeing shelves completely empty. Thankfully, we aren't seeing shortages to the magnitude that we did in 2020 but the experts at
The Daily Meal
are anticipating 13 food items that might be hard to find in 2023.