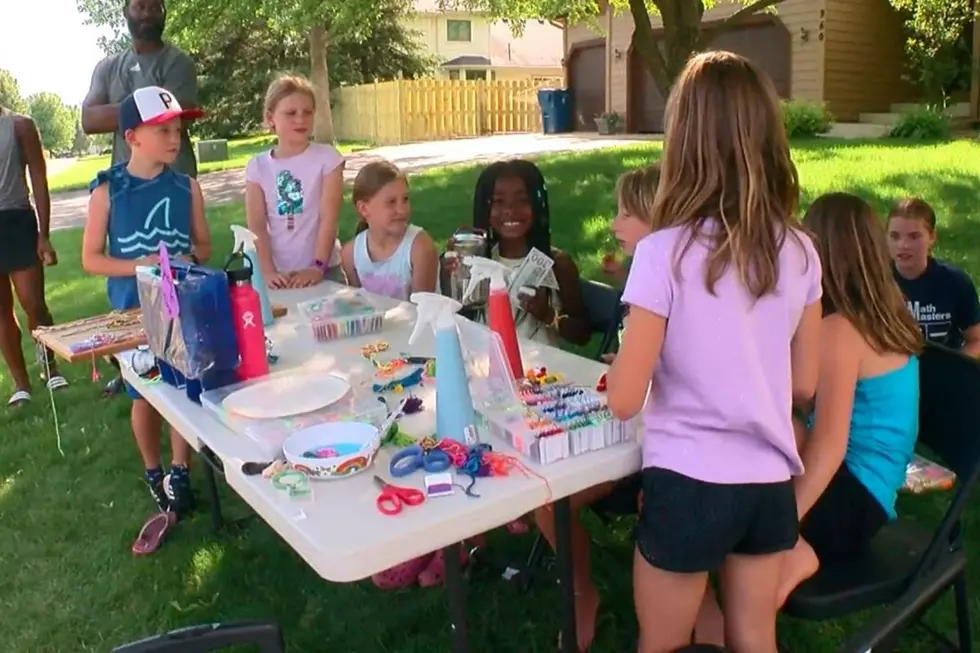 9-Year-Old Minneapolis Girl Raises Over $20,000 Making Bracelets For Charity
WCCO
Kamryn Johnson is proving to the world that you can be a big help to your community no matter what your age is.
Kamryn is the 9-year-old daughter of former Gopher Football stand out player Ron Johnson and lives in Minneapolis. As she and her friends were making friendship bracelets one day and had the idea to sell them at the end of the driveway to raise money for local charities helping the community in the aftermath of the protest over the murder for George Floyd.
Kamryn and her friends set up a table in the front yard selling bracelets walking by. As the kids created their jewelry, Kamryn's dad took to Twitter to spread the word.
Local prominent figures and professional athletes have donated as well. WCCO reported that Chad Greenway, Richard Pitino, and Lindsay Whalen were just a few who made contributions. University of Minnesota President Joan Gabel wrote a message to Kamryn in addition to her donation.
If you are interested in making a donation the funds are going to Minneapolis and Grace Church, and can be made remotely via the Venmo app. Just look up @RonJohnJr3, and label the donation as "Restore Minneapolis" or "Bracelet."
Enter your number to get our free mobile app
15 Minnesota Delicacies Everyone Should Try