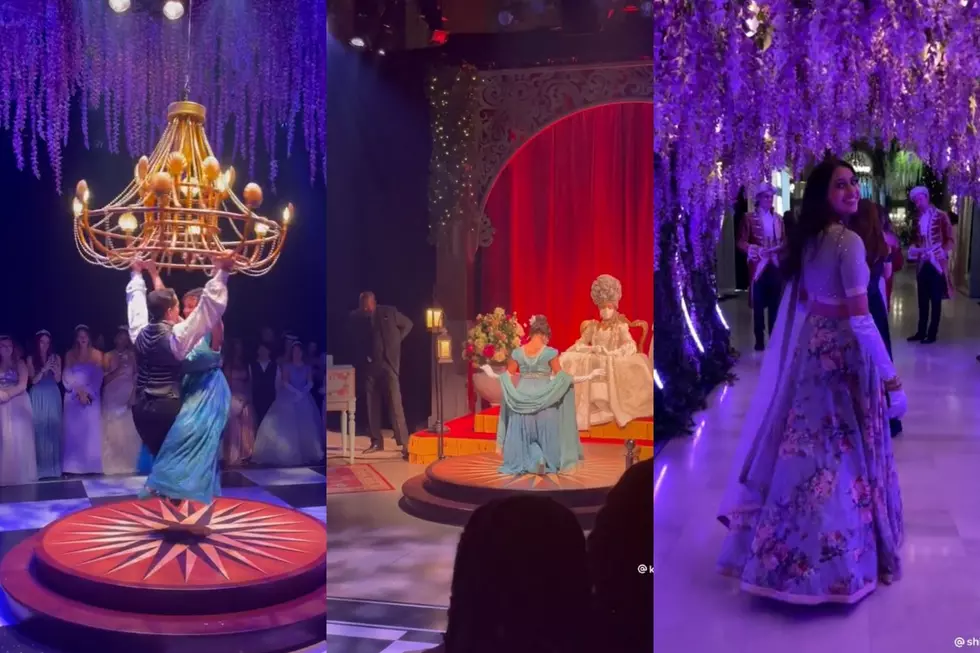 All Hail! The Bridgerton Experience is Now in Minnesota
Photos are screenshots from videos provided by @kenzieblairee and @shikhaaaguptaaa on TikTok
You heard me right! The anticipated and highly loved Bridgerton Experience has now landed in beautiful Minnesota! And remember it is only here for a limited time so find out more and how you can get tickets!
I mean, the word has been out for a bit, but it has finally been approved by the Queen herself (well Queen Charlotte from 1813 Regency England) that The Queen's Ball is now here in Minneapolis!
The anticipated event does not start until later in November but I would get your tickets now because the majority of the November dates are already sold out! Don't worry though, there are plenty of December dates to choose from!
But what is this Bridgerton experience you may ask? Well, their site explains it perfectly stating its an
evening of music and dance complete with acrobatic performances, interactive experiences, a stunning dance show, and plenty of surprises. As guests at this delightful soirée, you will be transported to 1813 London to take part in the most coveted ball of the season. Prepare to mingle with other members of the Ton as you immerse yourself in an evening unlike any you have ever experienced before. Enjoy a beautiful ballroom decorated in the Regency-era style, interact with actors dressed in exquisite period costumes, savor delicious cocktails, and listen to live music inspired by the iconic Bridgerton soundtrack.
This immersive experience has been a big hit around the nation due to the strong love for the show! But what I think is really cool about this immersive experience unlike others is that the location is a secret until the first event! Also, what is really cool about the event is that they highly encourage you to dress up in appropriate attire. While you don't have to, it is strongly encouraged and makes it so fun! They also have a gift store to go through as well!
If this event sounds interesting to you, you should get your tickets here! It starts in November and there are sessions from Wednesdays to Sundays. the 90-minute event welcomes anyone 18 and older (and age 16 if an adult comes with you) and tickets start at $39 per person. If you have any questions, just click here and then scroll down to reveal the FAQ's.
So get your ticket soon and spend a night blurring the lines between fiction and reality and document the fun! all information is credited to the official website.
Owatonna Homecoming Parade Seen Through Pictures
Here is a summary of the parade seen through pictures just in case you missed it! All in all, it was fun to see all the kids (elementary through high school) enjoying the Friday and celebrating, and of course get excited over candy! It was also nice to be reminded of what a welcoming community Owatonna is and glad I got to experience a little piece of Owatonna.