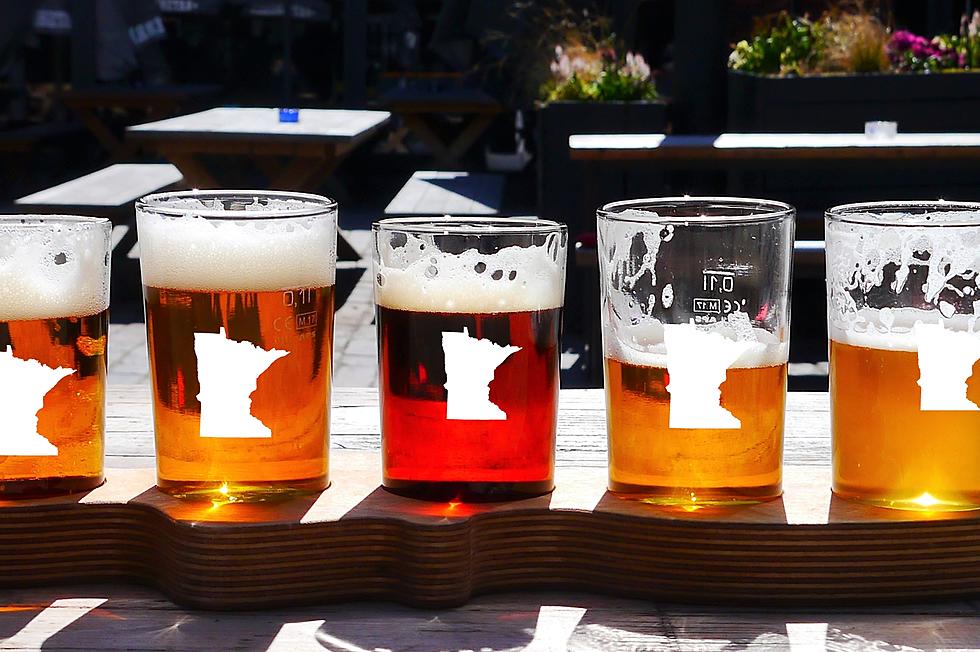 Bottoms Up! Minnesota Among Top States for Beer Lovers
PeterKraayvanger from Pixabay on Canva
Last week the American Brewers Association reported that Minnesota was home to three of the top-fifty craft brewers in the U.S. Based on sales volume, Summit Brewing Company in St. Paul is ranked #26 overall, August Schell Brewing Company in New Ulm is #29, and Surley in Minneapolis is #42.
Now, Minnesotabets.com collected the data and crunched the numbers to determine which states are the best for beer lovers -- and Minnesota is in the top ten.
We used BeerAdvocate.com to get the average rating of beers brewed in the state, BrewersAssociation.org to get the amount of breweries per capita, and MakeBeerEasy.com for the average price of a 24-pack per state.
Top Ten States for Beer Lovers
#1 - Michigan
#2 - Iowa
#3 - Illinois
#4 - Colorado
#5 - Missouri
T6 - New York
T6 - Indiana
T8 - Rhode Island
T8 - North Carolina
#10 - Minnesota
Minnesota scored 16th in over all quality, 14th for quantity, and 19th for affordability; which all added up to the tenth place finish. Massachusetts scored #1 for overall quality, Iowa was second.
Virginia, Vermont, Massachusetts, California, and New Hampshire round out the top fifteen. Where's Wisconsin?
Minnesota Beer Day is on February 16th. National Beer Day is April 7th.
Minnesota has nearly 200 craft breweries, with Summit Brewing in Saint Paul being the largest. You can see a complete list of Minnesota breweries here on the Minnesota Craft Brewers Guild website.
Some of the first beer made in Minnesota was from the John Orth Brewery, later becoming part of the Minneapolis Brewing Company. According to the Minnesota Historical Society, other early Minnesota brewers included the William Bierbauer Brewery in Mankato, Gluek Brewing Company in Minneapolis, August Schell Brewing Company in New Ulm, Theodor Hamm Brewing Company in St. Paul, and the Jacob Schmidt Brewing Company in St. Paul.
This Popular Dish in Minnesota and Iowa Has 14 Different Names
What do you call this popular dish in Minnesota, Iowa, and Wisconsin that features a piece of bread that is buttered on both sides, had a hole cut out of the middle, and gets fried up with an egg in the middle? Well, it seems like there isn't just one name but 14 different names.
KEEP READING: COFFEE FUN FACTS