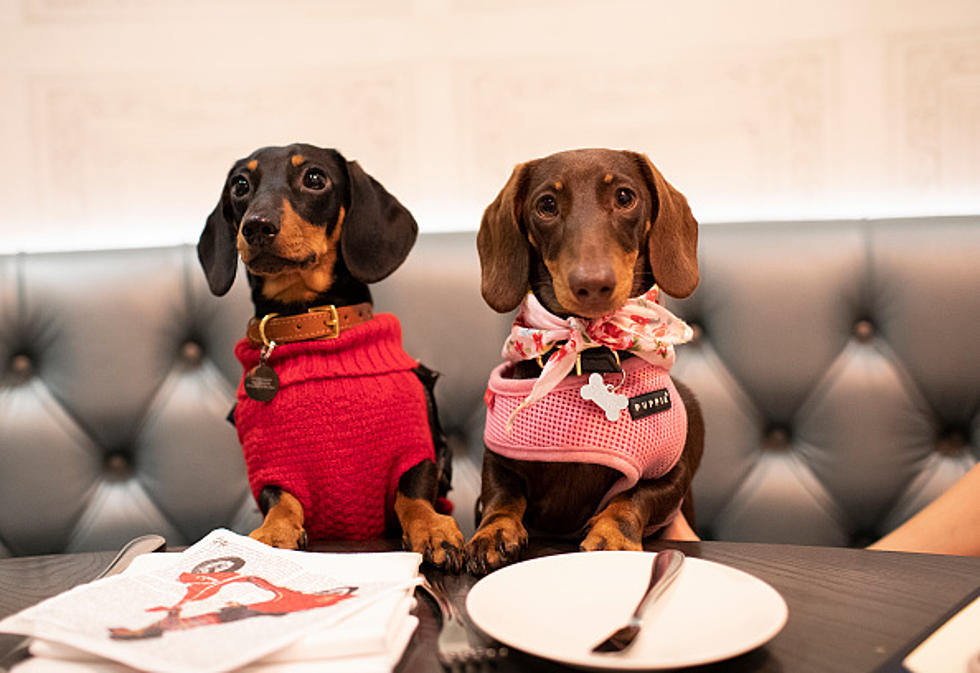 Minnesota 13 Year Old Launches Dog Treat Business
John Phillips/Getty Images
Sadie Husted, from Victoria, Minnesota, is your normal 13 year old teenager who made good use of her down time during the pandemic to launch a business close to her heart.
Sadie loves to bake and she combined that with her love of animals to start a dog treat business to occupy her time during the COVID-19 pandemic.
Rumor has it that there are a lot of wagging tails around Sadie's house in Victoria. "We call our dogs 'wiggly butts' and that's how they react when we give them the treats," said Sadie.
"I was making zucchini bread, banana bread, brownies, cupcakes, cakes," said Sadie and eventually her family was getting tired of eating all her baking projects so she turned to baking treats for the family dogs.  Dogs never get tired of treats.
She started by making some peanut butter treats for her dogs Sparkle and Tucker. "My favorite part of baking for them is they get so excited and they always know when I'm making them," said Sadie.
There was some pretty positive reactions to Sadie's "pet" project from friends and neighbors and that was enough to nudge Sadie into the dog treat business. Thus, the Wiggly Butt Company was born.  Check out the company website here https://wigglybutt.com/
"It's kind of crazy because the reactions I get from people when I tell them I'm a business owner, they're like, 'No you're not.' I'm like, 'Yes, I am. I can show you my website and all of our products,'" said Sadie.
Sadie's parents are providing her with a lot of encouragement, "We never really knew where this was going to go, but as a parent you want to inspire your kid to achieve the impossible and think big," said Zach Husted, Sadie's dad. "That is what we are trying to teach her and this is not the type of education she will get in school, so we're really proud of her."
Look for Sadie to add some dog accessories to her pet product line. She is determined to leave her competition in the dust. We wish Sadie all the luck in the world in her business endeavors.
"Having everyone call their dogs 'wiggly butts' and having them know what it means. That would be really, really cool," said Sadie.
(FOX 9)
The 5 Animals Most Likely to Cause Your Death in MN