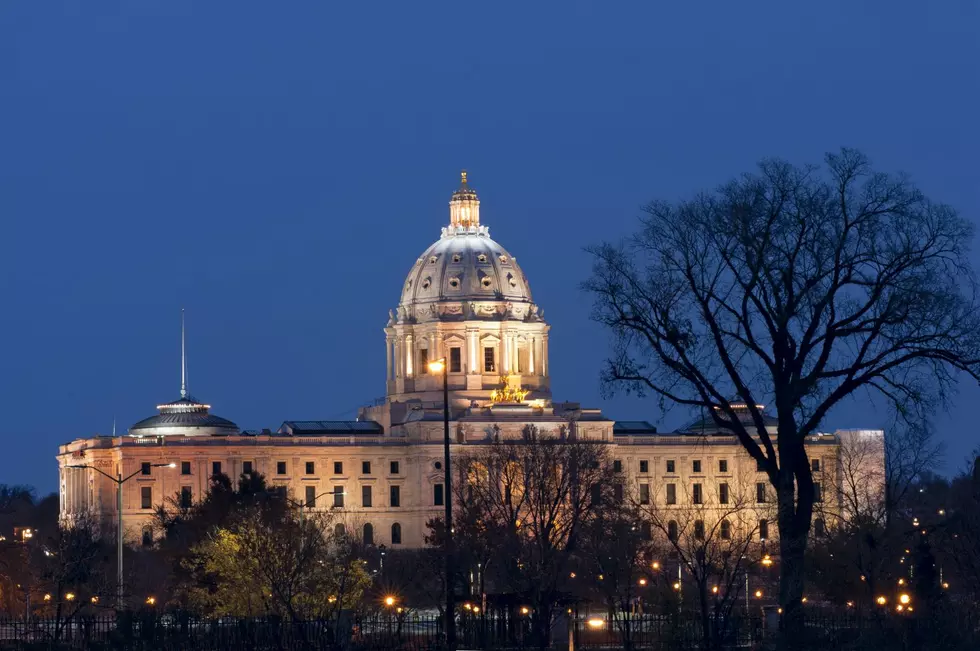 Minnesota Senate backs abortion rights after marathon debate
Getty Images/iStockphoto
ST. PAUL, Minn. (AP) — The Minnesota Senate voted early Saturday after a marathon debate to write broad protections for abortion rights into state statutes, which would make it difficult for future courts to roll back.
Democratic legislative leaders have fast-tracked the bill as one of their top priorities for the 2023 session — in reaction to the U.S. Supreme Court's decision last summer to reverse Roe v. Wade. While a 1995 Minnesota Supreme Court decision known as Doe v. Gomez held that the state constitution protects abortion rights, sponsors want to make sure that those protections remain in force no matter who sits on future courts.
Hundreds of people packed the halls outside the Senate chamber on Friday ahead of the debate, which ended with a 34-33 party-line vote around 3 a.m. Saturday to send the bill to Democratic Gov. Tim Walz for his signature. Abortion rights supporters chanted, "Hey, hey! Ho, ho! Abortion bans have got to go," while opponents sang the hymn "Amazing Grace."
The authors have dubbed the bill the "PRO Act," short for "Protect Reproductive Actions." It would establish that "every individual has a fundamental right to make autonomous decisions about the individual's own reproductive health" including abortion and contraception.
Walz hopes to sign it before the end of the month. The House passed it last week 69-65 with all Republicans opposed. Rep. Gene Pelowski, of Winona, was the only Democrat to vote no.
Senate Democratic leaders said ahead of Friday's debate that they had the votes to send it to the governor. They hold only a one-seat majority so they couldn't afford to lose a single vote, but party discipline held firm on procedural votes and dozens of amendments.
"What Minnesotans are afraid of is to see, potentially, that what happened at the federal level with our U.S. Supreme Court could eventually, in some future time, happen here in Minnesota," Democratic Sen. Jennifer McEwen, of Duluth, the chief Senate author, said as she led off the debate. "The decisions of our courts, the upholding of our fundamental human rights, are only as strong as the judges who uphold them."
Republican lawmakers, who complain Minnesota has some of the fewest restrictions on abortion in the country, tried unsuccessfully as the bill went through the committee process to attach "guard rails" such as bans on third-trimester abortions. They offered a long series of similar amendments Friday.
"Today we are not just codifying Roe v. Wade or Doe v. Gomez, as the author has indicated, we are enacting the most extreme bill in the country," said Republican Senate Minority Leader Mark Johnson, of East Grand Forks.
Minnesota had several restrictions in place, including a 24-hour waiting period and parental notification requirements, until a district court judge last summer declared them unconstitutional. A separate bill making its way through the Legislature would strike those restrictions from the statute books in case that ruling is reversed on appeal. That bill would also repeal statistical reporting requirements that the judge left in force.
Anti-abortion groups say the bills, assuming they're enacted, will put Minnesota on the "extreme side" of the abortion rights spectrum.
"Mothers and babies deserve a far more humane and compassionate approach," Cathy Blaeser, co-executive director of Minnesota Citizens Concerned for Life, said in a statement.
But Dr. Sarah Traxler, chief medical officer for Planned Parenthood North Central States, told reporters that third-trimester abortions are "incredibly rare" and almost always happen under "very tragic" circumstances such as fetal abnormalities or threats to the mother's health. She said those decisions should be made between a patient and their medical provider, not on the floors of the Legislature.
The Minnesota Department of Health's latest annual report on abortions recorded only one abortion between 25 and 30 weeks in 2021, with none reported later.
LOOK: What major laws were passed the year you were born?
Data for this list was acquired from trusted online sources and news outlets. Read on to discover what major law was passed the year you were born and learn its name, the vote count (where relevant), and its impact and significance.