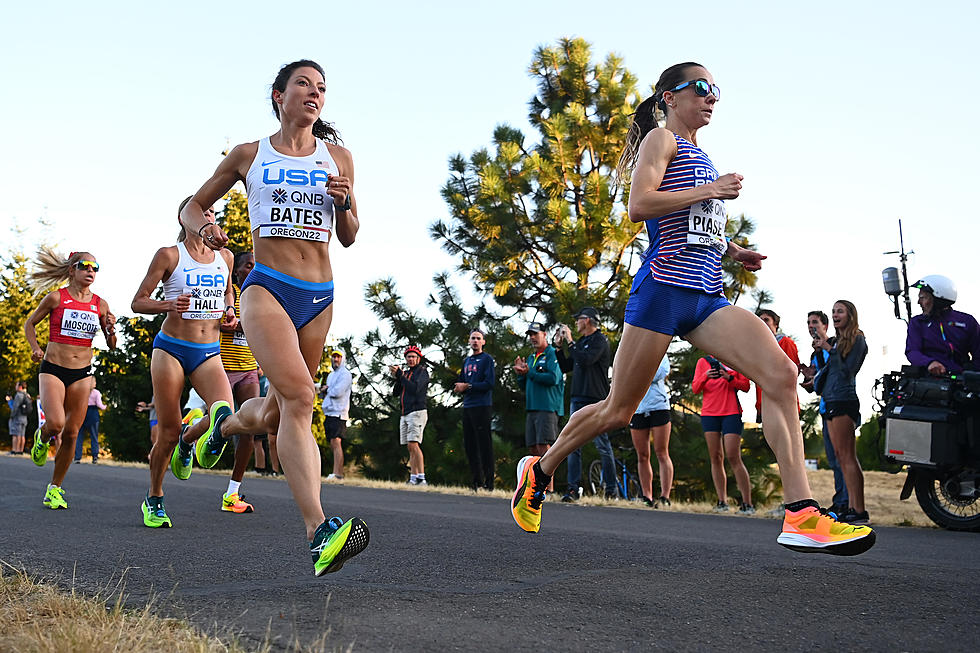 Minnesotan Just Finished the Boston Marathon with Second Fastest Time Ever for an American Woman
Hannah Peters, Getty Images for World Athletics
There's a Minnesota native that we really need to keep our eyes on because she's doing big things! She just recently ran the fastest time ever for American women in the Boston Marathon. She was also the first American to cross the 2023 Boston Marathon finish line.
I'd like to think that I would be able to run a marathon if I trained for it but I don't know, I feel like I wouldn't even make it through the training process. The people who are the fastest in the Boston Marathon are finishing the 26.2-mile race in just over 2 hours. That's like running a 5-minute mile 26 times! That's insane!
This Minnesota woman finished the Boston Marathon in 2 hours, 22 minutes, and 10 seconds, according to KARE 11, which means her average pace was about 5 minutes, 24 seconds per mile. I'm pretty sure when I was in high school and in great shape my fastest mile was maybe 8 minutes or longer.
Minnesota Woman First American to Cross the 2023 Boston Marathon Finish Line
Her name is Emma Bates. Like I mentioned, she was the first American to cross the finish line for this year's race and she now holds the second-fastest time for an American woman in the Boston Marathon. She was also the fifth woman overall to finish the race this year.
Make sure you remember that name because she's also an Olympic hopeful.
Because of Emma's great finish in the Boston Marathon, she's "a favorite to make the three-woman Olympic team at next February's trials in Orlando" according to NBC Sports.
12 Minnesota Small Towns Known for Big Things
There are tons of small towns around Minnesota that shape our state for a variety of reasons. And some of these small towns are known for pretty big things despite their population size.