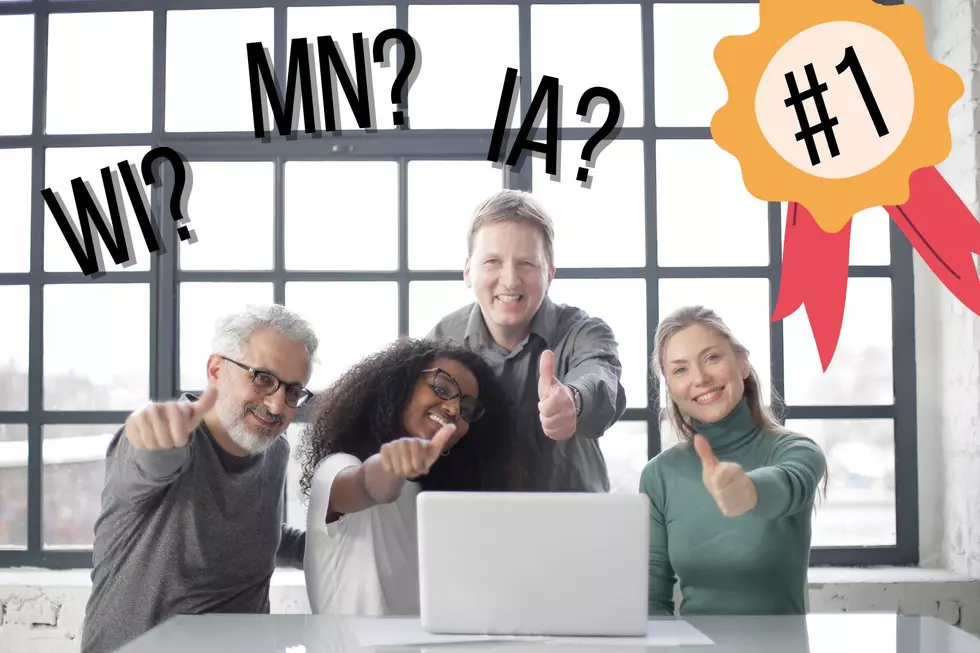 See Where Minnesota, Iowa, and Wisconsin Were Ranked as Best States for Millennials
Canva
Millennials, those who were born between 1981-1996, have now become the leading generation of our nation, and boy have millennials seen a lot. They have seen slower economic growth, the cost of living and inflation have been increasing like no other, and of course, emerging as adults during a global pandemic. With all of this, millennials should know the best and worst places to live, and I have the latest scoop on where that could be.
A study conducted by education research firm and scholarship website engine Scholaroo, has discovered the best and worst states for millennials across seven factors — Affordability, Political & Social Environment, Employment, Quality of Life, Health, Personal Finance, and Safety.
As stated online, Scholaroo's new report on "The Best and Worst States for Millennials has gathered data on 52 metrics that impact this generation's decision on where to live. Considerations such as the cost of living, homeownership rate, unemployment rate, and median student loan debt, amongst other factors." With these factors compiled into the 7 main factor categories, they have compared all 50 states and ranked them from best to worst.
What is very exciting to hear is that when collecting and comparing all data, I am excited to announce that Minnesota was ranked #1 as the best state. As seen below, Minnesota was ranked #1, with a final score of 72.38, affordability as 4 out of 20 possible points, political & social environment as 14 out of 20 possible points, employment as 7 out of 15 possible points, quality of life as 9 out of 15 possible points, health as 11 out of 15 possible points, personal finance as 2 out of 10 possible points, and safety as 15 out of 5 points (majority of the states were given more than the 5 points).
Here is a list of the top 20 states from best to worst:
Minnesota: 72.38%
Utah: 70.52%
Massachusetts: 68.96%
North Dakota: 68.86%
Iowa: 68.63%
Wisconsin: 67.83%
Colorado: 67.63%
Vermont: 67.57%
Nebraska: 67.14%
Rhode Island: 67.06%
Washington: 67.04%
Maine: 66.78%
Virginia: 66.50%
Oregon: 66.02%
New Hampshire: 65.47%
Kansas: 65.25%
New Jersey: 64.62%
South Dakota: 64.60%
Illinois: 64.58%
Michigan: 64.47%
all information is credited to scholaroo.com. you can find out more about each states and browse all 52 different factors through the interactive data map. You can also see the table graph of each state and their points for each 7 factors.
Wisconsin Home For Sale is a LEGO-Lover's Dream (PEEK INSIDE)
If you were a LEGO-lover as a kid or still are a LEGO-lover, this home for sale in Kenosha, WI was made just for you.