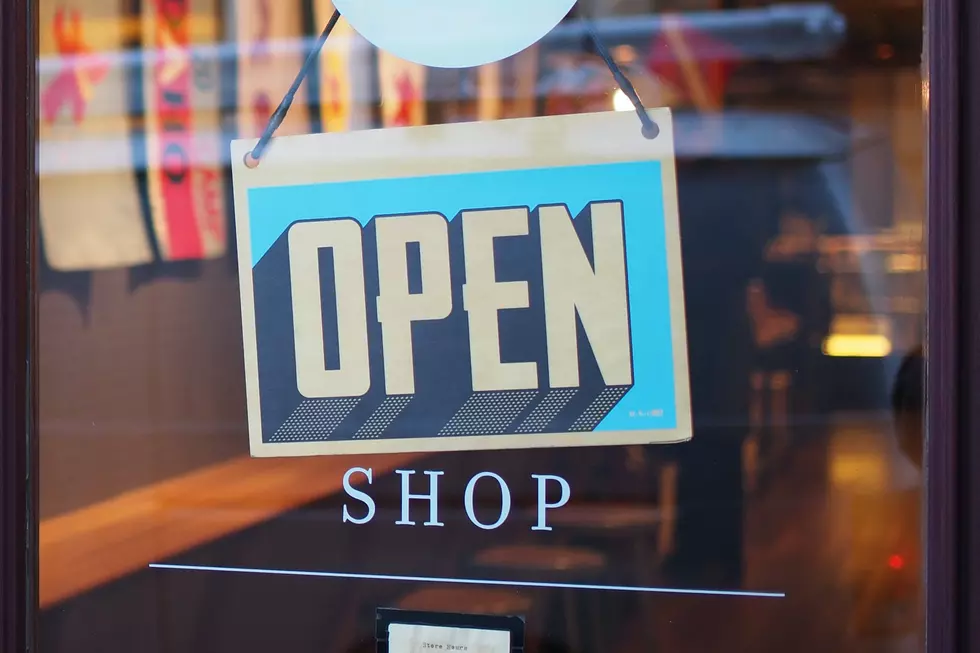 So, Who's Open on Christmas Eve in Minnesota This Year?
Photo by Mike Petrucci on Unsplash
If you need to do any last-minute Christmas shopping or want something to do the day before Christmas don't worry, because some places will still be open! However, hours are probably changing due to the holiday, so I have a list here of many places that will be open, closed, or changing hours in Minnesota, as well as Owatonna.
Banks
Many banks will be open, including Huntington Bank and Wells Fargo, though some locations may close early. Check your local bank hours online.
Local and State Government Offices
The majority of this will be closed
Post Offices
According to the postal service's website, different locations may be open for normal, limited, or even extended hours. Check a specific location here.
Bring Me the News notes that "mail at Blue Collection Boxes will also be picked up earlier than normal on Christmas Eve, so plan to drop mail off before noon."
Transit
According to bringmethenews.com, Metro Transit will operate on reduced hours on Christmas Eve, while the NorthStar will not run.
Grocery Stores
Most grocery stores will be open on Christmas Eve, but many locations will have reduced hours. Most Hy-Vee locations will close at 5 p.m. including Owatonna's. In addition, Cash Wise in Owatonna will also close at 5 pm Christmas eve.
Target stores will close at 8 p.m.; Walmart's will close at 6 p.m., and Costco stores close at 6 p.m.
Cub Foods will close at 4 p.m., most Whole Foods locations will also be operating on modified hours. And Lunds and Byerlys will close its stores at 4 p.m.
Malls
Bring Me the News explains that both the Mall of America and Ridgedale Center in Minnetonka will close at 6 p.m., while the Southdale Center in Edina, Rosedale Center in Roseville, and the Eden Prairie Center will both close at 5 p.m.
Liquor Stores
"You'll have to check your local store for hours, but liquor stores are required by Minnesota law to close by 8 p.m. at the latest on Christmas Eve," according to bringmethenews.com.
Pharmacies
Many CVS locations will be open, though some will close early. Check your location here. Owatonna's Hy-Vee Pharmacy, like all Hy-Vee pharmacies, will close at 4 pm.
Walmart pharmacy closure was unknown but Walmart closes at 6, so expect the same. Walgreens hours will also vary by location, but expect 24-hour locations to remain open, according to the Pioneer Woman.
Movie Theaters
Most chain movie theaters will be running at regular hours. This also includes Northwoods Cinema 10 in Owatonna.
Libraries
Most are closed, including Owatonna Public Library.
Restaurants
This will vary depending on what the restaurant is, but Fox 9 has an article here stating restaurants that are open including Dunkin Donuts, McDonald's, and Chili's.
Remember, when in doubt, check Google or the social media of the store/business you are going to, to see if anything has changed.
Hopefully, this helps with your last-minute Christmas or Errand Planning. The majority of this information is credited to an article from bringmethenews.com.
BRRRR: The 15 Coldest Cities in America
The list below is from
Niche
. They put together their list of the coldest cities in the county by looking at which ones had "the coldest average low temperatures during the winter months." Keep scrolling to see the 15 coldest cities in the United States.